This week I have been feeling pretty uninspired if I am honest…with words and poetry at least. Last week I said I had lost my mojo but it seems to have been following me around!
Thankfully, I wrote a poem all about senses last year – so, even though it is cheating a little bit, I have shared it with you again below.
On the majorly PLUS side, I passed my Foundation in Photography course with a score of 98% and a distinction yesterday which cheered me up no end. I am now looking forward to doing the advanced course which follows on from this.
As a result, where my poetry has faultered, my photography has definitely picked up! I decided to pick just one of the 'senses' – touch. And my girl and me holding hands.
The Senses of You
I see your eyes dance in the light
I feel you hold me in the night
I taste your lips so sweet on mine
I hear you sing, your voice divine
I smell you and that comforts me
The senses of you makes sense to me
Seeing you makes me feel better
Feeling your hand through stormy weather
Tasting the bolognese that you made
Hearing your voice, may it never fade
Smelling the air as we walk by the sea
The senses of you makes sense to me
Your eyes they look so strong and bold
Your hands touch me as we grow old
Your taste in films and humour we share
Your laughter I hear when it fills the air
Your nose may sometimes turn up at me
The senses of you make sense to me
Victoria Welton 11th June 2014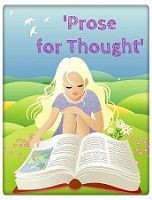 Copyright protected by Digiprove © 2015 Victoria Welton