Dear Grace,
I've written and re-written this post trying to work out how to sum you up. How can I?! There are so many things I want to say, so many things I want to try and express to people about who you are, your interests, your little quirks and the qualities you possess.
I know many people put their children on a pedalstool (that spelling is intentional – Ross and I joke about it all the time as you know!). We don't do that. We know your faults and so do you – because we guide you and help you to see why something may not be right. We don't just tell you no for no's sake! Anyway, I digress.
Today you turn 8. And, in turn, you are turning into an empathetic, charismatic, understanding and, at times, independent young lady. But you do still need your Mummy (something I am secretly really glad about!). I thought I would share with you, on your 8th birthday, 8 of just some of my favourite things about you right now. It wasn't easy to choose.
Number One
You have a major love of music. This is partly down to how much Ross and I listen to it I guess but I have never played you 'kiddyfied' music. In the car I have always put on my tastes or the radio so that you get used to the massive variety that is out there. I have never forced anything on you and you have formed your own opinions out of what you love. You now have a CD player of your own and we are certain that the days of sounds drifting from your room is going to start to become a regular occurrence! You seem to know all the oldies as well as the more modern stuff – and even put up with our criticism of it!
Number Two
Your love for animals big and small is wonderful to see. You cried when you opened your Muse Cushion on Christmas Day and there are times since when you have been feeling a little sad so you have sat there and cuddled it. I know you still miss her. You regularly look for her star at night – we saw her as we left to go out for New Years Eve on Wednesday. You love and care for Gypsy and are always ready to give her a stroke or try and play with her. You also spent a couple of days with Zeeba – Anna and Gus' dog – and you and she followed each other around. We hope you love the present of the animal meet and greet at Bristol Zoo that Ross and I have given you for your Birthday.
Number Three
You are such a sensible and kind girl. I do worry that, if you are not careful, you may get walked on but Ross and I are guiding you with this to ensure that you stand up for yourself without losing the kind nature that you have. You looked after your 5 year old nephew and two year old niece on Boxing Day morning from around 6am. We had already told you that you could come and see Ross and I at 8am. When you did you explained that you would like to get in bed with us but you had better not leave the younger children downstairs on their own. How could I not get out of bed to be with you?
Number Four
I love your love of fossils and crystals and gem stones. You are obsessed with them. Fossil hunting, finding, understanding, buying (!). I remember how long you spent in the Natural History museum back in August just looking at all of the rocks and stones and most recently the fossil hunting at Portland Bill on New Years Eve.
Number Five
You and Ross and your video game escapades is one of my favourite things. Whether it is you and Ross playing a 2-player game or you sitting next to him and 'helping' him through the levels I love seeing the sofa time that you and he spend together. You bicker – but you never fight!
Number Six
The girly day out this year where we went shopping, to the cinema and then for dinner has to have been one of my favourite days in 2014. We went into the changing rooms in Debenhams at one point for you to try on around six outfits and all you did was mess around and make me laugh! I love the times I spend with you.
Number Seven
Your table manners whenever we go to restaurants always do us proud. You are polite to the waiter or waitress, you can now read menus for yourself and you regularly choose something new to try. I can remember our visit to Tristans Bistro. They didn't have a children's menu so you selected baked brie to start, followed by roast duck! Something most kids of your age would turn their nose up at. When we left, and you and Ross walked outside, the manager collared me and wanted to compliment me on what a polite young lady you were and what a credit you were to us.
Number Eight
We have recently started singing 'Halfway Down the Stairs'. It is 'our' song. We know exactly which stair is halfway as on the wall is the damage I did to the plaster when the hoover fell on me! (thank goodness we have a cordless one now). We sit there regularly and sing the song. It is our Mum and daughter time and I love it.
So, this is you right now. We love you Grace. Have a wonderful day.
All my love,
Mum xxx
A montage of photos of Grace throughout 2014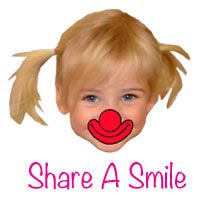 Copyright protected by Digiprove © 2015 Victoria Welton