Welcome one and all to Post Comment Love, the linky for all your favourite posts from the past week which need a bit of love and attention. Firstly, I must sincerely apologise. I have been a little neglectful of you all over the past two weeks. Last week I had a complete and utter nightmare. I transferred hosts and, to cut a long story short, my new host didn't put the request through to the migration team so they cut it mighty fine to the point where I had no host at all! I have now had to do rather a lot of housekeeping over the past week and I am looking forward to being back on form this weekend!
It was great to finally meet many of you at BlogFest last weekend. Thank you so much to those of you who came over to say hi – I am terrible at fitting faces to blogs, so I really appreciate you recognising my mug!
In case you hadn't noticed, I am running a whole host of giveaways at the moment in aid of the charity Unique. The first one to win a Trunki PaddlePak ends this Saturday at 11.59pm. There are plenty more to come though including a fabulous Lava Stone Steak Set worth £62, a money can't buy signed programme from the Rewind Festival and a Vac and Steam Cleaner from Bissell worth £150.
This week I have written a question and answer meme, I've interviewed Kitty Brucknell formerly of the X Factor and now bidding to be a contest in Eurovision and, because it is Anti-Bullying week next week, this week's Prose for Thought poem is appropriately entitled 'The Bully'.
This week #SoFoLo is back to the wonderful Facebook. It is not a competition so we aren't breaking any rules! If you are already following the person you click on, why not help their page by leaving a comment on one of their posts – and don't forget to use #SoFoLo so they know where you came from. Pop over and share your profile. Also, don't forget our #SoFoLo community on Google + and our #PoCoLo Facebook group where you can come and post your PoCoLo post for some more shares as well as any of your social media accounts of yours that need more followers.
If you are a regular here then it would be great if you spread the #PoCoLo word. However, if you are new here then welcome! Post Comment Love is all about sharing posts which you have written this week which just haven't got the attention they deserve and, with them all in one place, we can help each other share the comment love. This is one of the easiest links EVER. You don't have a 'special theme' to have to write about, the post can be personal, sponsored, a photo, a review, a competition, your own linky, something you've linked to a linky….WHATEVER you like – it's one you've already written this week! If you want some publicity and attention, then you are in the right place!
Please make sure you go across and comment on at least two other linkers posts. Linkys work if everyone supports each other
 then spread the #PoCoLo about this link up on Twitter. The post you link up has to have been written in the last week. The link will go up every Friday at 6.30am and close on Sunday evening at 8pm. I will make sure I retweet anyone and also try my best to tweet out the posts with the PoCoLo badge being displayed on either the post or the sidebar.
I have a list for the Newbie Showcase running into October 2015. If you would like to be featured then please email me at vickywelton@hotmail.com so I can put you on the rota. Remember, your blog needs to be under a year old to feature from the time of sending your email to me.
This week's newbie showcase is someone I can distinctly remember coming onto the blogging scene. She has also recently been blessed with a new baby. Say hi to Zena.
Hi!  I'm Zena (no Warrior Princess jokes please) and I write a parenting and lifestyle blog called Zena's Suitcase.  I'm a Mum to a 'big age gap' family, which certainly has it's bonuses when it comes to babysitting but can be difficult when it comes to entertaining everyone.  I have a 16 year old, who is so nearly ready to fly the nest that I felt compelled to have more, so I now have a toddler and 5 month old as well.
I first starting blogging in January, but my self hosted site went live at the end of February.  I literally had no clue what I was doing at first or what kind of blogger I was.  My first posts were about recipes but I soon discovered the world of Mummy blogging and here I am nearly a year later.
I blog to embrace and celebrate my children and parenthood.  I adore my family and I love charting our journey and sharing our experiences with other like minded bloggers.  I think it's amazing that there is this wonderful community of talented and successful parents that can help and support each other and I love being apart of it.  I've met some great people on and offline and blogging has totally enriched my life at a time when I wasn't in such a great place.  It's helped me find who I am again, which was so what I needed.
I host a weekly linky called The Breastfeeding Diaries, which aims to raise awareness and support parents on the realities of nursing babies and children.  I've had a few other minor blog successes like coordinating an event with local business in Nottingham where I live.  That's something I never thought I'd be doing a year ago that's for sure.  I've also been asked to talk about blogging at a conference next year for Mumpreneurs.  I'm really looking forward to this and to raising the profile of our talented and influential community.  If the Tots100 charts are anything to go by, I currently sit at 279 which I'm so happy with.  If you had to ask me how I got there, I would say by getting to know blogging and the community that goes with it a little bit at a time.
Web: zenas-suitcase.co.uk
Twitter: @zenas_suitcase
Facebook: Zena's Suitcase
Email: goldman75@icloud.com
Instagram: http://instagram.com/zenassuitcase
Please pay Zena and all the lovely linkers below, a visit. Have a great weekend xx
Go Over and Link Your #SoFoLo Facebook Profile HERE.
Link Your PoCoLo Posts here: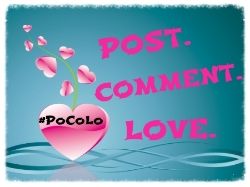 <div align="center"><a href="https://www.vevivos.com/post-comment-love" title="Post Comment Love"><img src=" http://i1322.photobucket.com/albums/u568/ToriWel/4e4a1bf6-07cb-494b-b06e-f959b1fe1311_zps654d027a.jpg" alt="Post Comment Love" style="border:none;" /></a></div>
Copyright protected by Digiprove © 2016 Victoria Welton