Two years ago today I created a monster when I published my first blog post. A very, happy, big cuddly monster I hasten to add (just like the one above!), and little did I know where it was about to take me. Even though I set the blog up in August, I class the date of my first blog post as the anniversary of my blog. I knew nothing about the blogging world and it's wonderful community.
The first blogging community I joined was Tots100, followed by BritMums and I have never looked back.
I have been extremely lucky with the opportunities that I have been presented with and am so very grateful for these. It has meant that Ross, Grace and I have been able to experience things that we never could have done on our own. It has brought me friends, reviews, holidays, opportunities and a great job.
So, what can I share with you? Well, after 914 posts (eeek! Nearly reached the 1,000 mark!) and over 12,000 comments later, I thought I would share my thoughts on the whole process and decided it would be easier to break it down into sections (I love making things easier to read!).
What Do I Love About Blogging?
First and foremost, the people. The people who share things, who correspond with you, who link up with you, who support you, who laugh with you, who cry with you, who are kind and generous, offer tips….I could go on!
Then there is the chances to experience things you might never have done otherwise. A visit to Marco Pierre White's restaurant, baking with Brioche Pasquier, a visit to the Houses of Parliament to support a political bill, the chance to support the work of Save the Children, a place to share the poetry I write as well as read others, holidays including Keycamp, Forest Holidays and the chance to stay with Cathie and her family and the absolutely amazing trip to Levante which I won along with 11 other bloggers through Mark Warner. I am never going to forget that and the wonderful friendships I have made as a result (more to come later in the week!).
What I Have Reviewed…
Wow, where do I start?! I have had the chance to review so many wonderful things and work with lots of great people. I am a regular supporter of Higgidy Pies, there has been some stunning jewellery from Lily Charmed and Martha Jackson, all those shoes from La Redoute, Bella Italia, Tristans Bistro, Harry Potter Studio Tour, Charlie and the Chocolate Factory Musical, the Eating London Tour, working with Memory Box, Parragon Books, Chessington World Of Adventures….and that is just the tip of the iceberg!
What I Have Achieved…
I still don't really understand why and how I have managed this, but not only did I make the finals of the BiB Awards in the Video category last year, but I have made it into the finals of the MAD Blog Awards this year for the second year running.
I am once again in the Most Innovative category and my fate will be decided this Friday at the Royal Garden Hotel in Kensington. If last year is anything to go by, the whole shebang will be an evening of glitz, glamour, laughing, drinking, dancing and surfing (!!). Ross will be there with me this time as he is videoing the affair. Win or otherwise, this is THE night of the year for me and I can't ruddy wait! (Take a look at the poem I wrote for last year's winners here). Sally and her team work so hard to put on such an amazing evening and they do such a wonderful job.
I also run two successful linky's – Prose for Thought and Post Comment Love (with SoFoLo and the newbie showcase) which I truly love.
What I Have Learned…
Stay out of trouble. In a sentence. As far as I am concerned everyone has an opinion and each and every person is entitled to it. I can't understand trouble, confrontation and upset. We are all in this community together and, yes, tempers will get frayed, situations will get out of hand and words will get misconstrued. The best thing to do if you feel you have had a part in that is apologise and move on.
None of us are here to invent the wheel and there will be times when people will have similar ideas or ideas that may compliment someone elses (see how I used the word 'compliment' here!). For example, Writing Bubble and Muddled Manuscript started a writing linky recently and I couldn't be happier for them – I believe that Prose for Thought and the What I'm Writing linky will compliment each other perfectly and it means that people have two places to link up and not just one.
To attack other people, whine, moan or generally complain about the opportunities other people have been given or the ideas that they have come up with is mean and unsupportive. The most important thing you can do is concentrate on you and what you are doing and make it the best you can do. Don't waste your time on things you don't have! Be the best you can be. The blogging world is a big place and I firmly believe that there is something for everyone out there.
The other thing is try hard not to write a rambling post. Some that I read go round and round in circles. Some are a bit long-winded and, if that is the case, split it into two. That way you have two lots of contents and give people a reason to come back and read! I find that after about 800 words I get bored (although that said, I think that this blog post is going to end up being longer!!).
Cripes! I hope you don't think I am being preachy!
Blogs Can Be Used for the Power of Good…
The Saatchi Medical Bill, Save the Children, helping with Women's Aid at Christmas, joining Team Brioche Pasquier for the Race for Life in aid of Cancer Research, being part of Team Honk and highlighting the awareness of Unique, the rare chromosome charity. These are just some of the charities I have got involved in and I have enjoyed every second of helping these worthy causes.
What I Would Like to Improve On…
Definitely replying to comments on my own blog. I have got better recently and I am starting to do it more but I need to keep up with it regularly.
I would like to take part in more linky's but I find that, because I run two of my own, it gets tricky but I guess that I need to remember that I don't need to comment on every single other post that has linked up to the other linky!
The other thing I need to do is set a schedule and STICK TO IT!
What Next?
Well, first of all, I shall be setting up a Charity Raffle in the next couple of weeks in support of Unique and to celebrate my two years in blogging.
As you may have read, our family is affected by a chromsome imbalance and my nephew is disabled as a result. The money raised from the raffle will go to support them and the valuable work that they do.
There are some other exciting things happening that I can't talk about at the moment (as much as I would like to!!) but there is another that I can.
I am starting another blog (yep, I know ANOTHER one!) but this one is a travel and review blog for things like holidays, hotels, restaurants and days out. It is going to be called 'Victoria Visits'. So watch this space!
Finally, I would like to say a massive thank you. Firstly to Ross and Grace who have been so supportive and now accept the fact that I have to photograph meals and comment on how things will make a great post (Grace even stops to pose when we are making recipes now!). And also to every single person who has supported, read, commented and generally interacted with my blog and with me on social media. I really wouldn't be here without you!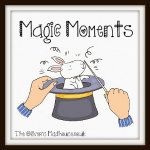 Copyright protected by Digiprove © 2014-2016 Victoria Welton