This week I am SO proud of myself. There, I've said it. I have really enjoyed my health and fitness quest and loved getting back into an exercise regime. The exercise has really turned a corner this last week and, despite a Mothers Day lunch yesterday including chocolate and wine, I still managed to exercise.
The food this last week on Diet Chef has been lovely. This review has come to an end now but what I have learnt is how to calorie count and measure portion sizes better – as well as making more sensible choices.
Over the last week, as well as my Diet Chef meals, I have had two bars of dark chocolate but none of my Diet Chef snacks. Yesterday, Grace decided she would like to bring me breakfast in bed so I had 2 rashers of bacon and some scrambled egg. When we went to the cinema, I had some Diet Chef popcorn and some chocolate cereal bites that Ross bought. The we went to a little Italian restaurant for lunch, which Ross had discovered on his travels. He had seen that Mums get their main course free for Mothers Day and we thought it was a wonderful idea. Now, I am a big lover of seafood and, despite all the gorgeous pizza and pasta dishes, I decided to opt for the seafood salad which included smoked salmon, prawns and crab and, my favourite, avocado. It was topped with homemade Rose Marie sauce. All the food was really fresh and tasty. I also had 3 glasses of red wine, a pistachio and praline ice cream and a floater coffee (I haven't had coffee in weeks!!). I decided that, after that lot, I didn't need any dinner last night and just had a couple of squares of chocolate.
The reason I am so proud of myself is my exercise. I knew that if I was going to get anywhere near my target, that this is what I needed to focus on. My Fitbug Orb had set me a target of 11,700 steps a day and 4,200 of those needed to be aerobic steps.
After discovering the Wii Fit had jogging, I managed to do 30 minutes every day last week! And, because I didn't have the walk to school with Grace at the weekend, I did a total of 50 minutes on Saturday and 45 minutes yesterday – after getting back from that lovely lunch. You may have noticed this photo on my Silent Sunday yesterday:
Well this is my jogging showing how far I have run.  And this is my Fitbug steps for the week:
With my total target being 11,700 and my aerobic steps target being 4,200, you can see I have exceeded it every day and, on some days, more than doubled the aerobic steps target! Plus, despite the meal yesterday, I STILL managed to burn more calories than I consumed!
My Fitbug steps target this week is
12,300 steps per day
But the big question is, how much weight did I lose?
1.6lbs!
For a more comprehensive view, this means as follows:
Weight on 3rd March 2014:       179.0lbs
Weight on 31st March 2014:     171.0lbs
Goal was a loss of 10lbs in 4 weeks
Actual loss:           8lbs
You know what? I am SO happy with this! I know that most diets suggest a steady pace of 2lb per week and, on average, this is what I have achieved.
I am going to go on to achieve 10lbs, and then try for a further 10. The Fitbug Orb has made it so much easier by setting me targets and providing a food library so I can record my calorie intake. Plus, I know how to moderate better and I know that there is no harm in a bit of chocolate or some alcohol now and again – so long as I am sensible and continue to exercise!
The winner of the Fitbug Orb competition has now been drawn, so go over to this page to see who the lucky winner is.  

With thanks to the wonderful people at Diet Chef and Fitbug Orb for providing me with this opportunity.
I am so excited to have made this years finals of the MAD Blog Awards in 'Most Innovative' once again and would love the chance to win my category this year. If you would like to support me then please go to http://www.the-mads.com/vote/ and choose 'Vevivos' in the drop down menu. Also, if you would be kind enough to vote for me in the BiBs, my chosen categories are on my side bar to the right, near the top. Just click on those to take you across. Thank you so much for your valued support 🙂 x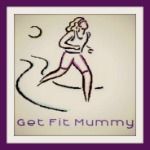 Copyright protected by Digiprove © 2014 Victoria Welton