I have to say that this last week hasn't been quite so easy as the first 2. My health and fitness is definitely improving but I had a couple of 'off days' last week as far as my steps go on the Fitbug. I've stuck to my diet on the whole though and apart from some dark chocolate and two gin and elderflower cordials(!) on Saturday, I have walked the straight and narrow (even suffering the wrath of Grace and Ross eating fish and chips next to me on Saturday lunch time whilst I stuck to my soup!).
My Diet Chef meals have all been as gorgeous as ever this past week. I couldn't really tell you my absolute favourite – although I am very partial to the Tuna Rigatoni and I loved the lasagne.
My steps on the Fitbug waned on both Thursday and Saturday last week. Thursday because it was so ruddy freezing and wet outside when it came time to go and collect Grace that I just had to take the car (my shoulder is worse in this type of weather too!). Saturday was a day in with Grace BUT in the evening I finally discovered the Wii Fit when Ross, Grace and I started to take it in turns. Then I discovered yesterday that it has jogging on it which means I can do my steps WITHOUT going out in the cold, wet weather (no excuse now then, eh?!).  We also walked to town together yesterday and then we stopped off at the park, where I ran around the football field, then walked around it.
So, here are the results of my Fitbug exercises this week:
The Fitbug Orb target for me this week is:
11,700 steps per day
I'll do my best to meet that one!
So, how much weight have I lost this week?
A loss of 0.8lbs
For a more comprehensive view, this means as follows:
Weight on 3rd March 2014:       179.0lbs
Weight on 24th March 2014:     172.6lbs
Goal = A loss of 10lbs in 4 weeks
3.6lbs to go to hit the target
I'm going to have to work my socks off if I am going to meet that target. Come back next week to see if I can make it!
Don't forget, if you would like to win a Fitbug Orb then I have a competition running until 10am on 31st March 2014. You can go across to the competition here.
With thanks to the wonderful people at Diet Chef and Fitbug Orb for providing me with this opportunity.
I am so excited to have made this years finals of the MAD Blog Awards in 'Most Innovative' once again and would love the chance to win my category this year. If you would like to support me then please go to http://www.the-mads.com/vote/ and choose 'Vevivos' in the drop down menu. Also, if you would be kind enough to vote for me in the BiBs, my chosen categories are on my side bar to the right, near the top. Just click on those to take you across. Thank you so much for your valued support 🙂 x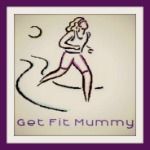 Copyright protected by Digiprove © 2014-2016 Victoria Welton