Last week I told you that I was starting a new health and fitness regime. As advised by Fitbug, I had a week of using my new Orb normally (to find out more about this amazing little gadget then nip over to my review) and now it has set me new targets for the coming week which I will tell you about in a moment.  I have also told you more about the amazing Diet Chef that I am using – I don't think I have loved a diet more! I have eaten such things as beef meatballs, mushroom stroganoff and coq au vin and it feels  like I am eating a takeaway every night!
The exercise I have done is walking but this slackened off towards the end of last week when I didn't have time to walk Grace to school for various reasons so I started the beginning of the week on walking 14,894 in one day and ended it yesterday on 5,450 for the day. The Fitbug Orb target for me this week is:
10,600 steps per day
I have some walking to do! Which, I have to say, is fine by me – especially in this weather! Nutrition-wise it is allowing me 1,500 calories per day but on Diet Chef, I reckon I can do less than that.
So, exactly how has my diet fared? I have to say that I have stuck to it with one deviation on Saturday night when I allowed myself one dark chocolate bar. But the big question is have I lost weight?
Well, yes – I have! And here it is….*drum roll*
A loss of 4.2lbs!
Yay! Go me! For a more comprehensive view, this means as follows:
Weight on 3rd March 2014:       179.0lbs
Weight on 10th March 2014:    174.8lbs
Goal = A loss of 10lbs in 4 weeks
5.8lbs to go to hit the target
Of course, I know how diets work. The first week is normally the biggest loss but I really need to keep this up to make sure I go beyond the target – which would be the most idyllic thing for me! I also received a pair of earphones and hydration belt from JD Sports last week so this should help my motivation.
Come back next week to see how my second week goes!
Disclosure: With thanks to the wonderful people at Diet Chef and Fitbug Orb for providing me with the calorie-controlled diet and the fitness regime I am following.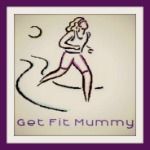 Copyright protected by Digiprove © 2014 Victoria Welton