One of my favourite – and most versatile – things to cook with is eggs. They are just brilliant. Whether it be puddings, main course or starters, cakes, breakfast….well, the list is endless! One of my favourite things is egg custard and this is one of the main ingredients in my Chilli Chocolate and Cardamom Bread and Butter Pudding recipe.
This recipe is quick and easy with only a few ingredients and not much in the way of method. One of the things I have done (to make it even more yummy) is replace the standard slice of bread with Pain Au Chocolat. I thought I would share it here with you!
Ingredients
4 Pain Au Chocolate – cut in half length ways
50 grams Caster Sugar
3 British Lion Eggs
500ml Milk
1 ½ tsps Vanilla Extract
1½ tsps Ground Cardamom
30 grams Butter
50gs Chilli Chocolate
Method
Preheat the oven to 180°C/Gas 4. Buttter a 23 x 28cm baking dish
Place the Pain Au Chocolat in the baking dish
In a bowl, whisk together the British Lion eggs, sugar, cardamom and vanilla.
Pour the mixture over the Pain Au Chocolat and ensure they are all covered. Break up the chocolate and sprinkle it over the top.
Bake for 45 to 50 minutes in the preheated over, or until slightly puffed and golden brown
As I said, this is so straightforward. Not just that, but extremely tasty too. It only lasted one sitting with us!
This post is an entry for the #ShortcutEggsperts Linky Challenge sponsored by British Lion Eggs. Learn more and find recipes at www.eggrecipes.co.uk

Also linking up to A Mummy Too with her Recipe of the Week linky.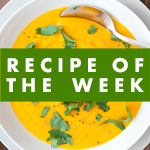 I would love some votes in the MAD Blog Awards please. I was there last year as a finalist and would like the chance to be there again. I'd love to be considered for Most Innovative and Best Writer. Please go across to http://www.the-mads.com/awards/ if you think I am worthy!
Copyright protected by Digiprove © 2014-2016 Victoria Welton