Welcome to this week's Post Comment Love. Firstly WOW, just WOW. Last week had a whopping 93 linkers – the most we've ever had. I am very pleased to have managed to get round to everyone 🙂
As usual my brain has been on overtime and I have decided to introduce another – VERY straightforward – linky which is linked in to this one. This is all about #SoFoLo – better know as Social Follow Love. This a place for you to link up your Social Media Accounts and get sharing in order to gain more followers. Each week I am going to suggest a different Social Media Account and this week it's Google +. You need to link up your URL – for example, mine is https://plus.google.com/u/0/+VictoriaWelton/ You will find the link over on this page where you can link up and, in a similar vein to #PoCoLo, please follow me – your host – and two of the other #SoCoLo linkers – the one before and one after you. I will, of course, make sure I follow you back and do the same :). The link will be open right up until next Thursday to give you a bit more time to share. I also have a brand new #SoFoLo Google Circle where I will start to share some of your #PoCoLo posts and is another place for you to share your social media accounts.
One of the things I learnt from the Tots 100 seminar on Wednesday evening regarding monetising your blog is to get more followers which is one of the reasons I think the new #SoFoLo page is such a useful thing.
This week I have shared lots of things I wanted to get off of my chest! These include my Desert Island Discs, My Room 101 list (although I rather exceeded the standard 3!) and How to Make a Blog or Linky Badge.
Tomorrow I am off to the Save the Children Blogger Conference, being run by Chris Mosler from Thinly Spread, which I am really looking forward to. It also means Grace gets to spend time with her Granny whilst Ross is off gigging with his band. Monday sees 3 years since we started seeing each other – time really does fly when you are having fun!
Because #PoCoLo is so busy now – thank you so much to all of you for making it such a success – I will be commenting on all posts (even if it takes me to the following PoCoLo and beyond!) BUT I will only be tweeting your post if you either are displaying the PoCoLo badge or linking back to my blog. This is by way of a thank you from me to you for supporting the linky.
If you are a regular here then it would be great if you spread the #PoCoLo word. However, if you are new here then welcome! Post Comment Love is all about sharing posts which you have written this week which just haven't got the attention they deserve and, with them all in one place, we can help each other share the comment love. This is one of the easiest links EVER. You don't have a 'special theme' to have to write about, the post can be personal, sponsored, a photo, a review, a competition, your own linky, something you've linked to a linky….WHATEVER you like – it's one you've already written this week! If you want some publicity and attention, then you are in the right place!
The only rules are that you comment on at least two of the other posts in the link (maybe the one above and one below yours?!) and then spread the #PoCoLo about this link up on Twitter. The post you link up has to have been written in the last week. The link will go up every Friday at 6.30am and close on Sunday evening at 8pm. Remember, the more people who link up, the more attention your post is likely to get so please spread the Post Comment Love word and #PoCoLo. Also, don't forget to display the PoCoLo Badge (code below), again the more people who see it, the more attention your lonely post will get.
I have a list for the Newbie Showcase running into October 2014. If you would like to be featured then please email me at vickywelton@hotmail.com so I can put you on the rota. Remember, your blog needs to be under a year old to feature.
This week's newbie showcase is the hugely inspirational Mr Boosmum over at Premmeditations. I have been reading her blog pretty much she started it and am always amazed at how well she copes.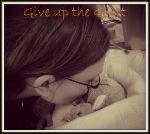 Hello! I'm Mrboosmum. I do have a real name, but frankly, I'm often too tired to remember what that is. And since starting my blog, Premmeditations: Reflections on Premmie Parenting, back in April of last year, some of the people I value most in my life know me by no other name.
Before having our second child, Mr Boo (or Boo, for short), in April 2012, I don't think I had ever read a single blog post (so really, my pseudonym should be Mrs Dinosaur). But the night he arrived, without any warning, nearly 11 weeks early, while I was at work, 65 miles from home, I started googling like mad for any advice or anecdotes that could get me through some of the most difficult days of my life. I quickly found Not Even a Bag of Sugar, Edspire, and Nearly Everything but the Kitchen Sink. And while none of them could tell me what was going to happen to Boo, I suddenly felt less alone and better able to deal with whatever would come our way.
What came along was meningitis, when Boo was just 3 days old. Long before his due date, we knew he had sustained a significant brain injury as a result of the infection and that has left him living with the challenges of quadriplegic cerebral palsy and epilepsy.
The first year of Boo's life was pretty darned hard at times, even with the love and laughs provided by his amazing big sister, Sissyboo (only 4 at the time of his birth) and who has never seen Boo's disabilities, only what he can do and who he is. Blogs helped me get through that first year. But on his first birthday, I crashed in the torrent of emotions.
I had a little boy who was 1, but shouldn't have been for another 11 weeks. I had a boy who I loved with every inch of my being. I had a boy who worried me to within an inch of my life. A little boy who at the age of 1 couldn't sit (still can't for more than 20 seconds at nearly 2) and who might never walk. A boy who smiled and giggled more infectiously than any child I have ever seen, but who might never be able to put a sentence together. I was so glad he made it; so pleased he was here. But I couldn't bear the prospect of how hard his life might be for him.
And so the blog reader, became a blogger. I wrote my first post on the night of his first birthday and it went live the next. Ten months on, my little blog has become a huge part of my life, where I write about the challenges and joys of our crazy life. I always blog from the heart (I wouldn't know how else to do it) and sometimes I write about difficult things, but I always try to think about the great stuff too (there is a lot of that) and every week (well nearly every week, the therapies, appointments and my job keep me fairly busy) I write up a Good News Friday post where I take stock and remind myself how bloody lucky we are. I also try to do whatever I can to raise awareness of issues I am passionate about such as prematurity prevention and nicu care, special needs education, access and inclusion and the vital that role charities play in making the lives of so many of us so much better. (And expect frequent references to my diversions of choice: double espressos, red wine and running.)
I have made so many friends since blogging, people who lead very similar lives to ours and also completely different ones. We share tears and giggles. I hope being part of the newbie showcase on Vicky's fabulous blog means I might make some more.
Find Premmeditations on Twitter and on Facebook.
So, whether you want to #PoCoLo, #SoCoLo or both, please link up and pay a visit to some of your lovely fellow bloggers. Have a great weekend everyone 🙂 xx
Link Your PoCoLo Posts here:
Go Over and Link Your #SoFoLo Google + Pages HERE.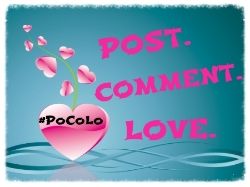 <div align="center"><a href="https://www.vevivos.com/post-comment-love" title="Post Comment Love"><img src=" http://i1322.photobucket.com/albums/u568/ToriWel/4e4a1bf6-07cb-494b-b06e-f959b1fe1311_zps654d027a.jpg" alt="Post Comment Love" style="border:none;" /></a></div>
Copyright protected by Digiprove © 2014-2017 Victoria Welton