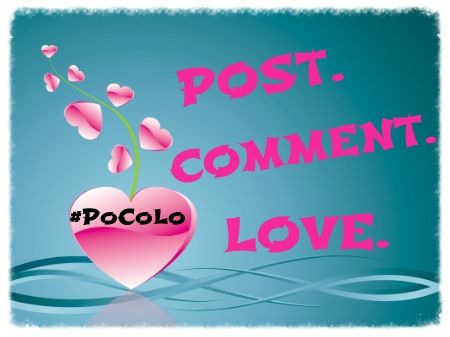 Phew, it's Friday, Post Comment Love day and February at last!
This week has been a mass of catching up with things, sorting out my tax return and missing Ross. He has been away on business and acting for a majority of this week and I miss him. Thankfully, once he has had band rehearsal tomorrow morning, he is back, Grace is away at her fathers and we get to spend some quality time together.
I took part in a really interesting Google Hangout yesterday evening with Saga. It was a discussion on Wills where I was able to ask lots of questions including some from bloggers put to the specialist via me. The results will be published on my blog soon including information about what to do with regards to guardianship of your children.
This weekend sees the first anniversary of an event that rocked the parent blogging world – the loss of Jennie Edspire's daughter, Matilda Mae. I wrote a poem for her on yesterday's Prose for Thought. Jennie, our thoughts are with you at this difficult time.
Because #PoCoLo is so busy now – thank you so much to all of you for making it such a success – I will be commenting on all posts (even if it takes me to the following PoCoLo and beyond!) BUT I will only be tweeting your post if you either are displaying the PoCoLo badge or linking back to my blog. This is by way of a thank you from me to you for supporting the linky.
If you are a regular here then it would be great if you spread the #PoCoLo word. However, if you are new here then welcome! Post Comment Love is all about sharing posts which you have written this week which just haven't got the attention they deserve and, with them all in one place, we can help each other share the comment love. This is one of the easiest links EVER. You don't have a 'special theme' to have to write about, the post can be personal, sponsored, a photo, a review, a competition, your own linky, something you've linked to a linky….WHATEVER you like – it's one you've already written this week! If you want some publicity and attention, then you are in the right place!
The only rules are that you comment on at least two of the other posts in the link (maybe the one above and one below yours?!) and then spread the #PoCoLo about this link up on Twitter. The post you link up has to have been written in the last week. The link will go up every Friday at 6.30am and close on Sunday evening at 8pm. Remember, the more people who link up, the more attention your post is likely to get so please spread the Post Comment Love word and #PoCoLo. Also, don't forget to display the PoCoLo Badge (code below), again the more people who see it, the more attention your lonely post will get.
I have a list for the Newbie Showcase running into October 2014. If you would like to be featured then please email me at vickywelton@hotmail.com so I can put you on the rota. Remember, your blog needs to be under a year old to feature.
Say hello to this week's newbie showcase Learner Mother! She has probably been one of the most proactive ever in the fact that she sent her write-up in html code! Thank you for making my life easier lovely lady 🙂
Well hello – LearnerMother here!
Aptly enough WordPress tells me it's my birthday today, by which it means it's a year since I signed up…though on checking back it seems it took me until 9th March to actually publish my first post!
I started blogging mostly because I love writing and I wanted an outlet for that, and also because I wanted somewhere to record our family growing up, a sort of memory bank I guess. I've had some fun and learned some lessons along the way – and I'm still tussling with some of them, such as how to respect the privacy of my kids and the Husband while still writing honestly and from the heart. I'm not sure I'll ever resolve that one fully.
I've made some great discoveries while blogging – Fiona's Coombe Mill Country Kids linky is a real source of inspiration and a metaphorical kick up the backside to get out and about with the kids; I also love Cosmic Girlie's Silent Sunday because it makes me think about the photos I take – though despite all the thinking mine are still fairly average iPhone shots! I've also been amazed at the help and support out there from more experienced bloggers, like this here PoCoLo newbie showcase, big thanks to Victoria for having me! And of course the army of Tweeters that seem to be ready to answer any queries and soothe any wordpress instigated meltdowns.
Ummmm….what else? Well (drum roll) why not hop on over to LearnerMother and find out – there's loads of interesting stuff on there, promise*. I'm also to be found wittering away on Twitter, Facebook, and my sorely neglected Google+ page. I'd love to hear from you and though my social media tends to go quiet for hours at a time (damn that day job) I do surface for a chat every now and then, promise!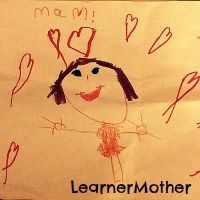 *my fingers might be a little bit crossed
If you are not familiar with this blog then I suggest you make it so! And don't forget the other lovely linkers below. Have a wonderful weekend 🙂 xx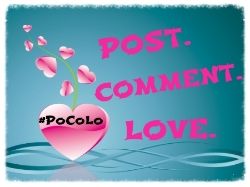 <div align="center"><a href="https://www.vevivos.com/post-comment-love" title="Post Comment Love"><img src=" http://i1322.photobucket.com/albums/u568/ToriWel/4e4a1bf6-07cb-494b-b06e-f959b1fe1311_zps654d027a.jpg" alt="Post Comment Love" style="border:none;" /></a></div>
Copyright protected by Digiprove © 2014-2017 Victoria Welton