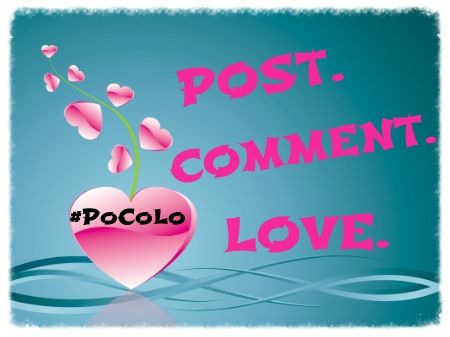 It's Friday! Which means….Post Comment Love day! The weeks fly by so fast, and what a week this one has been. I spent last Sunday making massive banners and sashes and signs for my car and then took part in one of the biggest charity events I have ever seen. You can read all about my Team Honk experiences in these two links – https://www.vevivos.com/2014/01/07/team-honk-somerset-leg/ and https://www.vevivos.com/2014/01/13/team-honk-relay-somerset-day-1/ plus, I wrote a poem all about it for yesterdays Prose for Thought.
This weekend sees another trip up to Surrey and Berkshire for us. This is so we can go back to our old drama group, the Quince Players, to see this years panto 'The Wind in the Willows'. I love that place. It holds lots of very fond memories for me not least the fact that it is where I met Ross as well as directing the panto 'Cinderella' two years ago – probably my favourite drama experience to date. We are then going to spend the weekend with my Mum.
Next week I am looking forward to lots more normality – apart from my poor shoulder! I still haven't been able to sort out the IKEA furniture and subsequent review because of it. I have decided to do a post about the condition known as Frozen Shoulder to help people understand and also assist anyone else out there who has it and has been given a load of claptrap by the Physiotherapists on the NHS.
Anyway, enough about me!
Because #PoCoLo is so busy now – thank you so much to all of you for making it such a success – I will be commenting on all posts (even if it takes me to the following PoCoLo and beyond!) BUT I will only be tweeting your post if you either are displaying the PoCoLo badge or linking back to my blog. This is by way of a thank you from me to you for supporting the linky.
If you are a regular here then it would be great if you spread the #PoCoLo word. However, if you are new here then welcome! Post Comment Love is all about sharing posts which you have written this week which just haven't got the attention they deserve and, with them all in one place, we can help each other share the comment love. This is one of the easiest links EVER. You don't have a 'special theme' to have to write about, the post can be personal, sponsored, a photo, a review, a competition, your own linky, something you've linked to a linky….WHATEVER you like – it's one you've already written this week! If you want some publicity and attention, then you are in the right place!
The only rules are that you comment on at least two of the other posts in the link (maybe the one above and one below yours?!) and then spread the #PoCoLo about this link up on Twitter. The post you link up has to have been written in the last week. The link will go up every Friday at 6.30am and close on Sunday evening at 8pm. Remember, the more people who link up, the more attention your post is likely to get so please spread the Post Comment Love word and #PoCoLo. Also, don't forget to display the PoCoLo Badge (code below), again the more people who see it, the more attention your lonely post will get.
I have a list for the Newbie Showcase running into August 2014! If you would like to be featured then please email me at vickywelton@hotmail.com so I can put you on the rota. Remember, your blog needs to be under a year old to feature. Apologies to those I haven't got back to yet – I will be in touch very shortly.
For the newbie showcases now coming up, I feel like they have been on my list forever! So, without further ado let me introduce this week's newbie showcase – A to Z Mummy.
I blog anonymously as AtoZ Mummy and have been blogging for nearly a year now.
I am a 32 year old Muslim mum of 2 boys who amaze and terrify me in equal measures. I started blogging after following so many bloggers on Twitter and realising if they can do it then so can I.
I have always loved writing so it seemed logical to get it all down. I'm not very good at taking life too seriously so my blogging perhaps lacks the depth that many blogs have but it's all real so I hope that shines through to anyone reading.As much as I adore my kids they do drive me bonkers at times and this is what inspires a lot of my writing!
I blog at http://atozmummy.co.uk and can often be found ranting and raving on Twitter as @a_zmummy (if you're ever up at 6am the likelihood is I'll be tweeting after a joyous toddler wake up call). I also have a Facebook page, Google + and if you like pictures of food or kids doing odd stuff then you can follow me on Instagram too!
Thank you for letting me blow my own metaphorical trumpet on this week's Newbie Showcase – it's an honour!
It's a pleasure lovely lady – and an honour to have you here too 🙂 Have a fantastic weekend everyone and spread the #PoCoLo x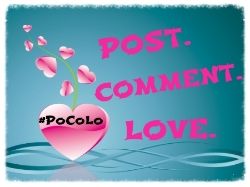 <div align="center"><a href="https://www.vevivos.com/post-comment-love" title="Post Comment Love"><img src=" http://i1322.photobucket.com/albums/u568/ToriWel/4e4a1bf6-07cb-494b-b06e-f959b1fe1311_zps654d027a.jpg" alt="Post Comment Love" style="border:none;" /></a></div>
Copyright protected by Digiprove © 2014 Victoria Welton