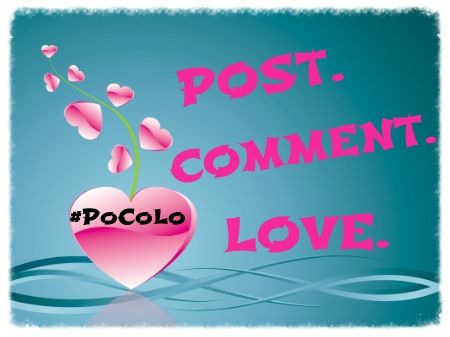 Welcome to a slightly different Post Comment Love this week – you will see why a little further down the post! I hope the New Year is treating you well.
This weekend sees me not only putting together some new furniture for Grace's room courtesy of IKEA (post to follow when it's constructed) but I am also getting ready for the Team Honk Sports Relief Relay for the Somerset leg! I am so excited and just a little bit nervous – to see the route and what I am wearing then please nip over to my post. As I am getting dressed up and doing some silly things then I would LOVE some sponsorship for the Somerset page please – we are supposed to raise £500 and so far we have the grand total of ZERO! Please go over and just give what you can spare – even 50p makes a difference. Here is our page.
If you can't get involved in the Team Honk Relay then you can join Penny Alexander on 23rd March at Queen Elizabeth park in London to run, cycle or swim at the Olympic venue.
A couple of plugs – don't forget our new blog 'kidGLloves' where this week we launched a fantastic new linky called Mini Creations. Also, I would love it and appreciate it immensely if you would consider my blog for a vote in the UK Blogging Awards. My blog is up for the Lifestyle award. I doubt very much that I will win but I would love a few votes at least.  The link is herefollow or you can click on the image in the side bar.
Because #PoCoLo is so busy now – thank you so much to all of you for making it such a success – I will be commenting on all posts (even if it takes me to the following PoCoLo and beyond!) BUT I will only be tweeting your post if you either are displaying the PoCoLo badge or linking back to my blog. This is by way of a thank you from me to you for supporting the linky.
If you are a regular here then it would be great if you spread the #PoCoLo word. However, if you are new here then welcome! Post Comment Love is all about sharing posts which you have written this week which just haven't got the attention they deserve and, with them all in one place, we can help each other share the comment love. This is one of the easiest links EVER. You don't have a 'special theme' to have to write about, the post can be personal, sponsored, a photo, a review, a competition, your own linky, something you've linked to a linky….WHATEVER you like – it's one you've already written this week! If you want some publicity and attention, then you are in the right place!
The only rules are that you comment on at least two of the other posts in the link (maybe the one above and one below yours?!) and then spread the #PoCoLo about this link up on Twitter. The post you link up has to have been written in the last week. The link will go up every Friday at 6.30am and close on Sunday evening at 8pm.
Remember, the more people who link up, the more attention your post is likely to get so please spread the Post Comment Love word and #PoCoLo. Also, don't forget to display the PoCoLo Badge (code below), again the more people who see it, the more attention your lonely post will get.
I have a list for the Newbie Showcase running into August 2014! If you would like to be featured then please email me at vickywelton@hotmail.com so I can put you on the rota. Remember, your blog needs to be under a year old to feature.
There is no newbie showcase this week I am afraid but what I have done instead is list below all the people who appeared on the showcase in 2013 so you can pop over to their blog in a sort of 'see where they are now' exercise! Also, I will be getting round to each and every one of them to give them a bit of Klout or Kred and a #FF on Twitter 🙂
1. The Pigeon Pair and Me  2. Over 40 and a Mum to One    3. The Mad Mummy Musings  4. Gammon and Chips  5. Welcome to The Mummy Madness  6. Secrets of the Sandpit 7. The Loving Parent 8. PhotoMummy      9. A Mummy Muses  10. Keren Baker – Creative Journey of An Everyday Crafter 11. Just Pirouette and Carry On 12. The Olivers Madhouse 13. Faded Seaside Mama 14. PODcast Grappling With a Box of Frogs 15. Amy Ransom Writes 16. The Mummy Scripts  17. Margot Tries The Good Life 18. Mum Turned Mom 19. Mummy of Two 20. Lous Lake Views 21. A Field Somewhere 22. Mrs Teepot 23. Emily Davies Writes 24. Eeh Bah Mum 25. A Mish Mash Life 26. In The Playroom 27. Life As It Is 28. The World According to Izzie Anderton 29. Mummy Makes Cakes 30.The Reading Residence 31. Mummy Endeavours 32. What Elsa Wears 33. White Feathers and So Much More 34. Mummy Tries 35. Beautiful Misbehaviour 36. Tea Lady Mumbles
It's fascinating to see where they all are now! Don't forget to be kind with your comment spreading and have a great weekend 🙂 xx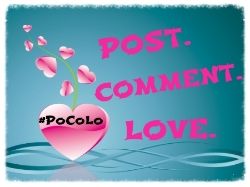 <div align="center"><a href="https://www.vevivos.com/post-comment-love" title="Post Comment Love"><img src=" http://i1322.photobucket.com/albums/u568/ToriWel/4e4a1bf6-07cb-494b-b06e-f959b1fe1311_zps654d027a.jpg" alt="Post Comment Love" style="border:none;" /></a></div>
Copyright protected by Digiprove © 2015-2016 Victoria Welton