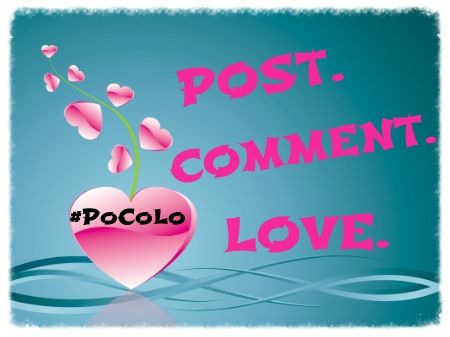 Welcome one and all to this week's Post Comment Love and Newbie Showcase. I can't believe that we have already reached the middle of November. Ready for Christmas yet? No, me neither! But it'll be here before you know it!
This week has seen a really busy one for me and, because you were all so kind when I listed them last week, I am going to share my own blog post highlights of the last week. It saves me linking them up below and means you can choose to visit one of mine if you'd like?!
Firstly, last week's Weekend Winner is the chance to win a lovely new wool tartan rug. We are lucky enough to have one and it is SO warm – this competition runs until 23rd November. I've got another competition going up tomorrow which would make a GREAT Christmas present for any Moshi Monster fans out there 🙂 Then I got the chance – thanks to Tots 100 – to review some very yummy Tesco Chocolate and you can take a look here at what I thought of it. This week's Guest What? post came courtesy of Nell from Pigeon Pair and Me (I would really love it if you would go over and comment on this one please!), Nell explains all about where the concept for 'Our Time of Gifts' came from – such a kindly project. Then, I was very excited to find out that I was joining in with the Blogger Secret Santa Challenge with John Lewis and I also reviewed the new Santa Dash app from the PNP (a fantastic concept). Finally, yesterday's Prose for Thought was a poem about Grace called 'When Did You Get So Big' – I can't believe how quick she is slipping through my fingers.
Because #PoCoLo is so busy now – thank you so much to all of you for making it such a success – I will be commenting on all posts (even if it takes me to the following PoCoLo!) BUT I will only be tweeting your post if you either are displaying the PoCoLo badge or linking back to my blog. This is by way of a thank you from me to you for supporting the linky.
If you are a regular here then it would be great if you spread the #PoCoLo word. However, if you are new here then welcome! Post Comment Love is all about sharing posts which you have written this week which just haven't got the attention they deserve and, with them all in one place, we can help each other share the comment love. This is one of the easiest links EVER. You don't have a 'special theme' to have to write about, the post can be personal, sponsored, a photo, a review, a competition, your own linky, something you've linked to a linky….WHATEVER you like – it's one you've already written this week! If you want some publicity and attention, then you are in the right place!
The only rules are that you comment on at least two of the other posts in the link (maybe the one above and one below yours?!) and then spread the #PoCoLo about this link up on Twitter. The post you link up has to have been written in the last week. The link will go up every Friday at 6.30am and close on Sunday evening at 8pm.
Remember, the more people who link up, the more attention your post is likely to get so please spread the Post Comment Love word and #PoCoLo. Also, don't forget to display the PoCoLo Badge (code below), again the more people who see it, the more attention your lonely post will get.
I have a list for the Newbie Showcase running into July 2014! If you would like to be featured then please email me at vickywelton@hotmail.com so I can put you on the rota. Remember, your blog needs to be under a year old to feature.
This week's newbie showcase is all about one of PoCoLo's regular linkers, Carolynne, who blogs over at Mummy Endeavours – a really great blog read 🙂
Hi everyone!!! I'm Carolynne, very excited and honoured to be featured here on Verily Victoria Vocalises (Vevivos) as the 'Newbies Showcase' this week. I blog at Mummy Endeavours, a name I chose to reflect my constant efforts to keep on top of my life as a stay at home mum to FOUR wonderful but demanding kids… I'm pretty laid back and feel as though I'm fumbling my way through most days, always making a mental note to be more organised….. 'tomorrow'!! But I'm giggly and love having fun with my great kids – a teenage boy, an 8 yr old little girl and four year old identical twin boys!
I live in Hertfordshire with the OH, our children, a rabbit and a goldfish! I started my blog about six months ago after I literally fell into it by accident, you can read how here!
I love blogging, it's a little something I do for me, just because I enjoy it and I can have a little escapism and get my brain working – I still feel very much like a novice, still finding my feet and discovering all the different aspects of blogging and where I want to go with mine. I can honestly say I had no idea of the opportunities that have arisen from it or that I would become part of a whole new wonderful community, which has been incredible! Within a few months of starting Mummy Endeavours I attended Britmums Live 2013 which was nerve wracking but so much fun, (I wrote about it in this post), and I was chosen to be a Butlins Ambassador for 2013/14 which I think has been the highlight, I still can't believe it but I'm immensely proud of that!
At the moment I write about anything that comes into my head at that particular time, I've done some reviews and attended blogging events, with and without the kids, which has to be my favourite thing as I've met some lovely bloggers there who have become friends. Going forward I'd like to devote more time to Mummy Endeavours, something I struggle with right now, and write more posts relating to teenagers – I have so much to share in this department!!
I also want write about my endeavours to get fit, stay young and be fabulous as I approach the big 4 0 …..
Mummy Endeavours. On Twitter. On Pinterest. On Instagram. Could I pretty please ask for some 'likes' on FB as I'm a bit lonely over there? 🙂 On Facebook.
So you heard the lovely lady – off to her Facebook page you go! And please visit some of the other lovely linkers below as well as Carolynne's great blog.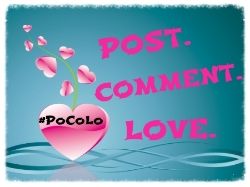 <div align="center"><a href="https://www.vevivos.com/post-comment-love" title="Post Comment Love"><img src=" http://i1322.photobucket.com/albums/u568/ToriWel/4e4a1bf6-07cb-494b-b06e-f959b1fe1311_zps654d027a.jpg" alt="Post Comment Love" style="border:none;" /></a></div>