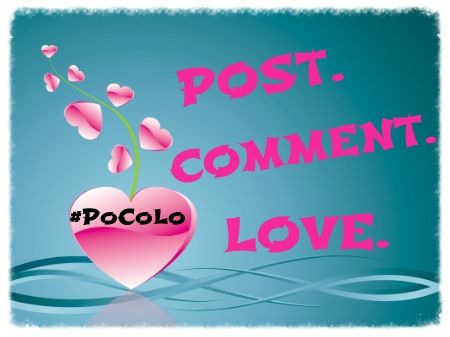 Welcome lovely people to this weeks Post Comment Love. Yep, another week in our lives has passed and what a week it has been with the St Judes storm on Monday cancelling out my trip to the Next Bloggers Network Workshop! I have to say that I was pretty gutted on that one. Thankfully everything had calmed down in time for our visit to London on Wednesday to see Charlie and the Chocolate Factory, the musical. It was absolutely stunning and my review will follow but I would like to say a massive big thank you to the wonderful people at Warner Brothers for sending us.
Last week I was invited to become part of the VIP Pie Club with Higgidy and Tots 100. From previous posts you will know what a fan I am of Camilla Stephens and Higgidy so I was thrilled to be asked. Next Wednesday 6th, and for the following two weeks, you can join the other VIPs at the Twitter party from 8pm where we will be talking PIE! Including the pie of the week which, next week, is chicken pot pie. You can see my take on the Higgidy recipe here. I will be blogging some more about pie over the coming weeks 🙂 (how many times can I get the word 'pie' in one paragraph?!).
The other exciting news is that I am one of 4 finalists on Mellissa Williams blog Diary of a Jewellery Lover with a chance to win a whole new look worth an amazing £200. I would really love your support if you feel I am the deserving winner so please pop over to have a look at which item I have chosen and comment if you believe I should win please!
One final thing. Because #PoCoLo is so busy now – thank you so much to all of you for making it such a success – I will be commenting on all posts (even if it takes me to the following PoCoLo!) BUT I will only be tweeting your post if you either are displaying the PoCoLo badge or linking back to my blog. This is by way of a thank you from me to you for supporting the linky.
If you are a regular here then it would be great if you spread the #PoCoLo word. However, if you are new here then welcome! Post Comment Love is all about sharing posts which you have written this week which just haven't got the attention they deserve and, with them all in one place, we can help each other share the comment love. This is one of the easiest links EVER. You don't have a 'special theme' to have to write about, the post can be personal, sponsored, a photo, a review, a competition, your own linky, something you've linked to a linky….WHATEVER you like – it's one you've already written this week! If you want some publicity and attention, then you are in the right place!
The only rules are that you comment on at least two of the other posts in the link (maybe the one above and one below yours?!) and then spread the #PoCoLo about this link up on Twitter. The post you link up has to have been written in the last week. The link will go up every Friday at 6.30am and close on Sunday evening at 8pm.
Remember, the more people who link up, the more attention your post is likely to get so please spread the Post Comment Love word and #PoCoLo. Also, don't forget to display the PoCoLo Badge (code below), again the more people who see it, the more attention your lonely post will get.
I have a list for the Newbie Showcase running into June 2014! If you would like to be featured then please email me at vickywelton@hotmail.com so I can put you on the rota. Remember, your blog needs to be under a year old to feature.
This week I hand the newbie showcase over to Jenny at Mummy Makes Cakes – and boy, does she! Her recipes always look amazing and I have been following her lovely blog since it started. She also has some great new competitions starting today. Over to you Jenny.
Hello lovely PoCoLo people, I'm Jenny and my blog is Mummy Makes Cakes at jaisee.com. I first started blogging in February this year and my first post was about Valentines, and the cupcakes I made for our cozy stay at home dinner. A few years ago we would have gone out but 2 children under 5 changed things somewhat.
My daughter is 2 and my son turned 4 in September, I'm lucky enough to be at home with them at present and my blog has helped me to keep my sanity (somewhat) on days when I haven't spoken to anyone over the age of 4.
It took a while for me to find my blogging style but it's finally settling into a comfortable mix of baking (lots of baking) and family life. With Halloween over with and Christmas fast approaching I'm also running a couple of Christmas is Coming competitions which open today.
For a chance to win a SodaStream drinks maker visit Christmas is Coming SodaStream Giveaway.
For a chance to win a Personal Planner visit Christmas is Coming Personal Planner Giveaway.
Finally if you love baking I hope you'll pop over and join in with my brand new Linky, Celebration Cakes and Bakes which Launches today. To celebrate Renshaw Baking have offered a fabulous prize for me to give away.
I'm @jaisee_mummy on Twitter and my Facebook page is MummyMakesCakes. I would love it if you popped over to Like or follow.
Wow, some great competitions AND a new linky – sounds great -I'm off…and don't forget the other lovely bloggers below! 🙂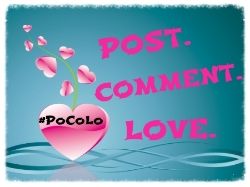 <div align="center"><a href="https://www.vevivos.com/post-comment-love" title="Post Comment Love"><img src=" http://i1322.photobucket.com/albums/u568/ToriWel/4e4a1bf6-07cb-494b-b06e-f959b1fe1311_zps654d027a.jpg" alt="Post Comment Love" style="border:none;" /></a></div>