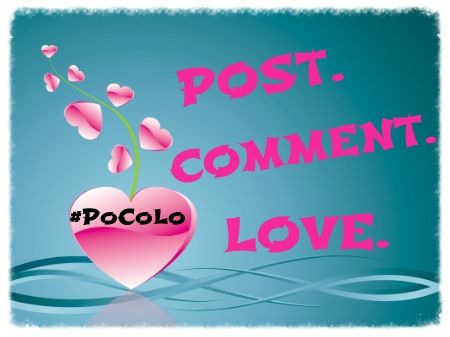 Welcome to this weeks Post Comment Love and Newbie Showcase and, after two weeks of it being fairly quiet…well, by my standards anyway!…it is another busy one on the horizon for us.
Tonight I am out at a Pampered Chef party in aid of breast cancer. It is also an opportunity to finally properly meet more of the Mums from Grace's school. Tomorrow I am off to Bristol to register with a Casting Agency which will hopefully mean more – and better paid – acting work. On Sunday we are off to my Mums for Sunday lunch with all of my family then I am off to London on Monday for the Next Bloggers Network Event. We are very excited to be reviewing the new Charlie and the Chocolate Factory musical on Wednesday and are then off to the National Space Centre in Leicester next Sunday to join lots of other bloggers in viewing the premier of Back to the Moon For Good, narrated by Tim Allen and being shown at the Planetarium. Busy, busy, busy! And, of course, it is the busiest half term of the year with Halloween and Bonfire Night to celebrate too! Yay!
As well as the new Guest What? feature on my blog – which has a list of bloggers into January thanks to lovely people volunteering – I also have a Weekend Win feature every Saturday which is where I will run a regular giveaway slot giving at least one lucky person the chance to win a great prize. This weekend is a giveaway for not one but five amazing packs of the Chocolate Picture Maker which I reviewed here.
If you are a regular here then it would be great if you spread the #PoCoLo word. However, if you are new here then welcome! Post Comment Love is all about sharing posts which you have written this week which just haven't got the attention they deserve and, with them all in one place, we can help each other share the comment love. This is one of the easiest links EVER. You don't have a 'special theme' to have to write about, the post can be personal, sponsored, a photo, a review, a competition, your own linky, something you've linked to a linky….WHATEVER you like – it's one you've already written this week! If you want some publicity and attention, then you are in the right place!
The only rules are that you comment on at least two of the other posts in the link (maybe the one above and one below yours?!) and then spread the #PoCoLo about this link up on Twitter. The post you link up has to have been written in the last week. The link will go up every Friday at 6.30am and close on Sunday evening at 8pm.
Remember, the more people who link up, the more attention your post is likely to get so please spread the Post Comment Love word and #PoCoLo. Leave your Twitter handle and link entry number below if you would like a shout-out on Twitter (I'll probably tweet you anyway but if I don't get round to it then I'll make sure I tweet the ones in the comments). Also, don't forget to display the PoCoLo Badge (code below), again the more people who see it, the more attention your lonely post will get.
I have a list for the Newbie Showcase running into June 2014! If you would like to be featured then please email me at vickywelton@hotmail.com so I can put you on the rota. Remember, your blog needs to be under a year old to feature.
This week's newbie showcase is the very lovely Izzie Anderton from The World According to Izzie. She has twin daughters who have just started University Life so she is finding a bit more time for herself. Welcome Izzie.
Hi, my name is Izzie Anderton and I'm a blogaholic. There – I've said it. First of all a huge thank you to the lovely Vic for hosting PoCoLo and allowing me to gatecrash her site this week.
I launched The World According to Izzie back in January – as it's cheaper than therapy and allows me to rant about whatever's on my mind, whenever I feel like it.
Liberally sprinkled throughout – you'll find blogs about life with twin teens, as well as a few random posts. I love travel, music, books, comedy and wine, and don't see why they shouldn't get a mention from time to time.
Now forty-something – how did that happen? I have been married to my doting long-suffering husband for almost twenty-one years and we have nineteen-year old twin daughters – Olivia and Sophia.
They've both recently left home and gone to universities a mere eight hours apart. Currently I alternate between missing them terribly and enjoying the peace.
Now that I finally have the time to finish it – there's a book coming soon to Kindle…
I've recently started working with Inkling an online gift company bringing together the very best products from the UK High Street, as well as online and independent retailers.
Good luck with the book Izzie, I am sure we will all be looking out for it. Let's all go and spread some #PoCoLo!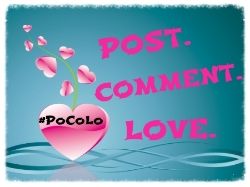 <div align="center"><a href="https://www.vevivos.com/post-comment-love" title="Post Comment Love"><img src=" http://i1322.photobucket.com/albums/u568/ToriWel/4e4a1bf6-07cb-494b-b06e-f959b1fe1311_zps654d027a.jpg" alt="Post Comment Love" style="border:none;" /></a></div>
Copyright protected by Digiprove © 2016 Victoria Welton