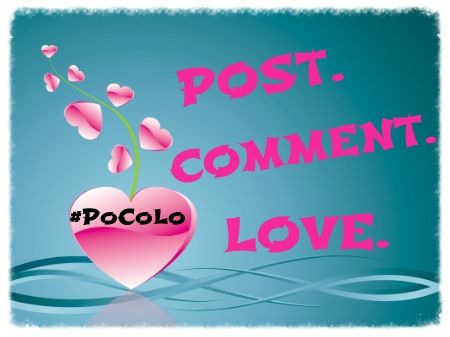 Well, it's been another fairly sedate week in the WWW household. Grace is really settled in her new school now and making plenty of friends. She has her Harvest Festival service at the beautiful St Bartholomews Church this morning – a building which looks mightily impressive and somewhere I have wanted to visit ever since we moved here so I am really looking forward to it. Then she is off to her second party tomorrow afternoon.
I have enjoyed cooking for the family this week and coming up with different recipes for the massive freezer of meat we now have thanks to a blog post which I am due to write! I also won a £50 Boots voucher last week so will be starting my Christmas shopping this weekend. We also managed to finish the whole of Breaking Bad Season 5 last weekend. Of course, I won't tell you what happened but my goodness it was as good as ever. If you have never seen this series then you don't know what you are missing!
f you are a regular here then it would be great if you spread the #PoCoLo word. However, if you are new here then welcome! Post Comment Love is all about sharing posts which you have written this week which just haven't got the attention they deserve and, with them all in one place, we can help each other share the comment love. This is one of the easiest links EVER. You don't have a 'special theme' to have to write about, the post can be personal, sponsored, a photo, a review, a competition, your own linky, something you've linked to a linky….WHATEVER you like – it's one you've already written this week! If you want some publicity and attention, then you are in the right place!
The only rules are that you comment on at least two of the other posts in the link (maybe the one above and one below yours?!) and then spread the #PoCoLo about this link up on Twitter. The post you link up has to have been written in the last week. The link will go up every Friday at 6.30am and close on Sunday evening at 8pm.
Remember, the more people who link up, the more attention your post is likely to get so please spread the Post Comment Love word and #PoCoLo. Leave your Twitter handle and link entry number below if you would like a shout-out on Twitter (I'll probably tweet you anyway but if I don't get round to it then I'll make sure I tweet the ones in the comments). Also, don't forget to display the PoCoLo Badge (code below), again the more people who see it, the more attention your lonely post will get.
I have a list for the Newbie Showcase running into April 2014! If you would like to be featured then please email me at vickywelton@hotmail.com so I can put you on the rota. Remember, your blog needs to be under a year old to feature.
This week's newbie showcase is the lovely Anna from In The Playroom. I have enjoyed watching her blog grow and develop this year and she has been a consistent supporter of Post Comment Love, so thank you Anna 🙂
Hi! I'm Anna from In The Playroom. I live in London with my 3 lovely boys – Mr Z (5), Mr T (3) and Mr R (2) and my husband. I started blogging in February after contemplating it for quite a while! I had been running an anonymous blog for several years – Fa Firroo Ila Allah but a parenting blog is pretty different. So far it has been a really positive experience. My favourite thing about blogging is the blogging community. I have met loads of great people from all over the country and there are plenty more on Facebook and Twitter who I have not yet met but would love to!
On my blog I cover a variety of topics. I like to focus on play and crafts as those were the topics I mainly had in mind when I started the blog. This was my first ever post, all about Painting on rocks.
It's also important to me to write about our experience with Special Needs. Mr T has Autism (and a fair
list of other conditions!) so quite a lot of my time is taken up with appointments, therapies and of course doing whatever I can at home to support his development and extra needs. If I can share any of our experiences to benefit another parent, then that is great and even just to raise awareness and dispel any misconceptions that people may have about Autism or Special Needs in general! One of my favourite posts is a general one about speech and language development, as I have been told by a few people that it was helpful which is always lovely to hear!
Another aspect of our lives is that we are Muslim so I do try to include this in the blog, for example the children making Eid Decorations as this is a big part of our identity.
I post about other things too, days out, cooking, home decorating – anything I find interesting! I also do try to join in with linkys as its a great way to get a connection with other bloggers.
I would love to hear from any of you, and I will pop over and say hello back!
You can find me on my blog or on my Facebook, Twitter or Pinterest!
So, if you haven't visited Anna's blog yet then pop across and say hi, and please remember the rest of the lovely linkers below. Have a great weekend all 🙂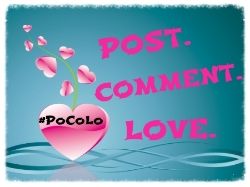 <div align="center"><a href="https://www.vevivos.com/post-comment-love" title="Post Comment Love"><img src=" http://i1322.photobucket.com/albums/u568/ToriWel/4e4a1bf6-07cb-494b-b06e-f959b1fe1311_zps654d027a.jpg" alt="Post Comment Love" style="border:none;" /></a></div>