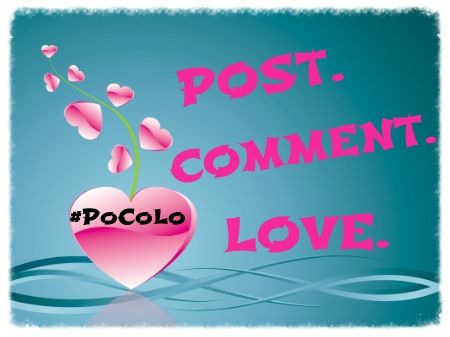 Welcome one and all to this weeks Post Comment Love and Newbie Showcase. I am pleased to say that I finally finished commenting on everyone's posts last night – sorry for the delay! This week has all been a bit surreal for me. Being involved in politics has always fascinated me but actually getting the chance to do this is amazing.You can read all about the Saatchi Bill here.
This weekend sees the first anniversary of my blog – Sunday to be precise – and if you haven't already entered one of my amazing giveaways then go across to my Bloggerversary Giveaway page. I am doing one a day until Sunday and, on Sunday, there will not one but TWO amazing giveaways.
Tomorrow, by way of a celebration, Ross, Grace and I are off to the Royal Marriott Hotel in Bristol for a rather lovely afternoon tea thanks to Xperience Days and they will be the contributors of tomorrows great giveaway on my blog.
This coming week is going to be rather manic ('when isn't it?' I hear you ask!). I meeting Marco Pierre White on Tuesday at Chelsea Football Club thanks to BritMums, Wednesday is a PR Event for Higgidy Pies (yum!) and Friday is the day that I have been looking forward to nearly ALL year…the MAD Blog Awards..which I don't have a cat in hells chance of winning (if I do then I will probably make headline news for doing something REALLY stupid!!). BUT, there is going to be copious amounts of food and alcohol on the menu there and all of this week in fact! Thankfully I am starting – and reviewing – a new diet on 23rd September (details to follow).
So, why are we here again?! Oh yes….
If you are a regular here then it would be great if you spread the #PoCoLo word. However, if you are new here then welcome! Post Comment Love is all about sharing posts which you have written this week which just haven't got the attention they deserve and, with them all in one place, we can help each other share the comment love. This is one of the easiest links EVER. You don't have a 'special theme' to have to write about, the post can be personal, sponsored, a photo, a review, a competition, your own linky, something you've linked to a linky….WHATEVER you like – it's one you've already written this week! If you want some publicity and attention, then you are in the right place!
The only rules are that you comment on at least two of the other posts in the link (maybe the one above and one below yours?!) and then spread the #PoCoLo about this link up on Twitter. The post you link up has to have been written in the last week. The link will go up every Friday at 6.30am and close on Sunday evening at 8pm.
Remember, the more people who link up, the more attention your post is likely to get so please spread the Post Comment Love word and #PoCoLo. Leave your Twitter handle and link entry number below if you would like a shout-out on Twitter (I'll probably tweet you anyway but if I don't get round to it then I'll make sure I tweet the ones in the comments). Also, don't forget to display the PoCoLo Badge (code below), again the more people who see it, the more attention your lonely post will get.
I have a list for the Newbie Showcase running into February 2014! If you would like to be featured then please email me at vickywelton@hotmail.com so I can put you on the rota. Remember, your blog needs to be under a year old to feature.
The Newbie Showcase this week belongs to the really lovely Sarah from A Field Somewhere who has a beautiful blog.
Hi All,
Wow! Newbie showcase. What to write?
Well I live in Brighton with lovely Rob (a name given to him by my friends, not me), our two daughters Daisy and Hunny, and a dog who hates me. I'm on an eco-warrior mission to become self-sufficient by 50 which is failing miserably. We spend our summer weekends going on adventures in our campervan and winter is spent getting grouchy with each other and counting the days till we can be in a field somewhere again.

Why 'a field somewhere'?
A field somewhere is really just a place I go sometimes.
As a child I expected everything to make sense when I grew up. Well, I'm 38 and still waiting.
Just what is it all about? Just who are these people around me and when will it all make sense?
My life is hectic. Kids, husband, several jobs and a dog who hates me.
There is this link for my tips to taking kids to festivals http://afieldsomewhere.wordpress.com/2013/05/10/10-tips-to-enjoy-or-survive-festivals-with-kids/.
There is also a post here about the mother of all festivals Glastonbury and my attempt at the trapeze http://afieldsomewhere.wordpress.com/2013/07/01/too-old-to-trapeze/
A field somewhere is nowhere but anywhere.
A field somewhere is mine. If only life were that simple!
Twitter: @afieldsomewhere
Please go across and show Sarah, as well as all the lovely linkers below, so major comment love. Have a great weekend 🙂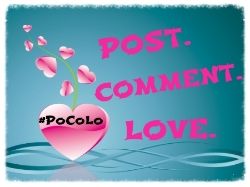 <div align="center"><a href="https://www.vevivos.com/post-comment-love" title="Post Comment Love"><img src=" http://i1322.photobucket.com/albums/u568/ToriWel/4e4a1bf6-07cb-494b-b06e-f959b1fe1311_zps654d027a.jpg" alt="Post Comment Love" style="border:none;" /></a></div>