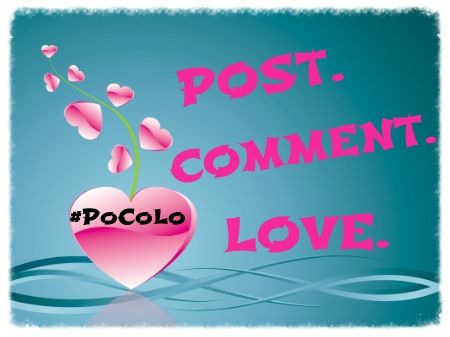 When I asked Jaime over at The Olivers Madhouse to take care of business for me last week (thanks lovely!), I don't think I realised what a big deal the Rewind Festival would be! I met so many amazing people and lots of acts from the 80's – my favourite era for music amongst other things. On the Sunday I was also lucky enough to interview Matt Bianco, Sonia and, my absolute favourites, Go West. This is the third time I've met Peter and second I've met Richard. Watch this space for my full run-down of Rewind and a separate post with my Go West interview and review of their set.
We've had a lovely week. We were staying with my Mum and I had a fabulous moment to reflect on Monday, as detailed in my Prose for Thought post yesterday. We returned home Tuesday and I am hoping to get over to Bristol today to the South West Bloggers meet up. Then, tomorrow is Ross' birthday and we are hoping to see his family for a meal – crossing fingers we can get to the amazing White Lion Carvery down in Crewkerne, the food is gorgeous and plentiful. Grace and I plan to spoil him rotten 🙂
I hope you have a wonderful time and enjoy whatever it is you have planned.
If you are a regular here then it would be great if you spread the #PoCoLo word. However, if you are new here then welcome! Post Comment Love is all about sharing posts which you have written this week which just haven't got the attention they deserve and, with them all in one place, we can help each other share the comment love. This is one of the easiest links EVER. You don't have a 'special theme' to have to write about, the post can be personal, sponsored, a photo, a review, a competition, your own linky, something you've linked to a linky….WHATEVER you like – it's one you've already written this week! If you want some publicity and attention, then you are in the right place!
The only rules are that you comment on at least two of the other posts in the link (maybe the one above and one below yours?!) and then spread the #PoCoLo about this link up on Twitter. The post you link up has to have been written in the last week. The link will go up every Friday at 6.30am and close on Sunday evening at 8pm.
Remember, the more people who link up, the more attention your post is likely to get so please spread the Post Comment Love word and #PoCoLo. Leave your Twitter handle and link entry number below if you would like a shout-out on Twitter (I'll probably tweet you anyway but if I don't get round to it then I'll make sure I tweet the ones in the comments). Also, don't forget to display the PoCoLo Badge (code below), again the more people who see it, the more attention your lonely post will get.
I have a list for the Newbie Showcase running into February 2014! If you would like to be featured then please email me at vickywelton@hotmail.com so I can put you on the rota. Remember, your blog needs to be under a year old to feature.
This weeks blogger is Tami Anderson (although, because of her Twitter name I always think of her as Raspberry Giggle) and she blogs over at Mummy of Two. I have to admit that I thought that she had been around a lot longer. Anyway, I'll let her do the talking now!
Hi! My name is Tami and I blog over at Mummy of Two. I am originally a Lincolnshire lass but moved up to the East Riding of Yorkshire in October 201I for my husband's work. I have been blogging since last October and have to say I have become rather addicted! I started my blog when I was on maternity leave awaiting the birth of my second child and my first post was about me and my family and how I was feeling about becoming a Mummy for a second time. My son had started school in the September and I was fed up and lonely! I'd seen the word 'blog' floating around quite a lot and thought I would give it a go! Little did I know I would become engrossed in such a fabulous community.
I started my blog to write about my family, the birth of my daughter, my son's starting of school life and things we do together – basically a diary to look back at and remember everything we have done as time passes so quickly and things get forgotten all too easily!
I also blog reviews and competitions now as well as the family posts. Since starting my blog I have really enjoyed taking more photographs and have really enjoyed taking part in the 365 linky; I am taking a photograph of my daughter each day and it has been great to see her grow.
I also recently attended my first blogging conference, Blog On in Manchester and it was great to meet so many bloggers I have been following for a while and speaking to in the virtual world. I am hoping to start attending more events in the future and to continue making my way in this fabulous community.
You can follow me on Facebook here or on Twitter!
Thanks Tami 🙂 Please go across and show her some PoCoLo as well as all the other lovely linkers below.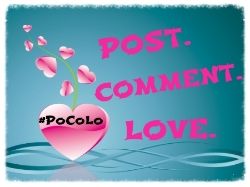 <div align="center"><a href="https://www.vevivos.com/post-comment-love" title="Post Comment Love"><img src=" http://i1322.photobucket.com/albums/u568/ToriWel/4e4a1bf6-07cb-494b-b06e-f959b1fe1311_zps654d027a.jpg" alt="Post Comment Love" style="border:none;" /></a></div>
Copyright protected by Digiprove © 2016 Victoria Welton