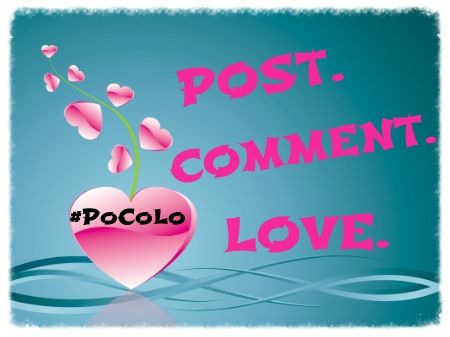 Well, I am rather glad to see it is Friday after a very testing week. I blogged about it on Sunday night and yesterday it made the Parentdish website. I also write a poem about my feelings in Prose for Thought yesterday. I am afraid that Monday evening did not go at all to plan and as a result it has raised an immense amount of trust issues and put the situation right back to where we were 6 years ago. Thankfully I am a far stronger person this time around and, as before, I will make sure that everything is dealt with solely with Grace's best interests at heart.
Last night I went to meet the lovely Charlie who writes Mad Mummy Musings as well as Sophia's Choice. She and I now live only 15 minutes from each other. Our daughters have only a 6 month age difference and we are looking forward to spending more time with each other. Also, early next week I am due to meet up with Emma from Life As It Is as she and her family are holidaying in Lyme Regis which is just up the road from us.
This weekend I am looking forward to going out with the Mums from Grace's class at her new school and then spending lots of precious time with Ross and Grace and hopefully exploring this area a bit more now the house is in some sort of order.
Last weekend I was really chuffed to get round everybody and I plan to try and do the same again this weekend.
I hope whatever you have planned, you have a lovely weekend.
If you are a regular here then it would be great if you spread the #PoCoLo word. However, if you are new here then welcome! Post Comment Love is all about sharing posts which you have written this week which just haven't got the attention they deserve and, with them all in one place, we can help each other share the comment love. This is one of the easiest links EVER. You don't have a 'special theme' to have to write about, the post can be personal, sponsored, a photo, a review, a competition, your own linky, something you've linked to a linky….WHATEVER you like – it's one you've already written this week! If you want some publicity and attention, then you are in the right place!
The only rules are that you comment on at least two of the other posts in the link (maybe the one above and one below yours?!) and then spread the #PoCoLo about this link up on Twitter. The post you link up has to have been written in the last week. The link will go up every Friday at 6.30am and close on Sunday evening at 8pm.
Remember, the more people who link up, the more attention your post is likely to get so please spread the Post Comment Love word and #PoCoLo. Leave your Twitter handle and link entry number below if you would like a shout-out on Twitter (I'll probably tweet you anyway but if I don't get round to it then I'll make sure I tweet the ones in the comments). Also, don't forget to display the PoCoLo Badge (code below), again the more people who see it, the more attention your lonely post will get.
I have a list for the Newbie Showcase running into January 2014! If you would like to be featured then please email me at vickywelton@hotmail.com so I can put you on the rota. Remember, your blog needs to be under a year old to feature.
This week's Newbie Showcase is one of my favourites in the fact that she writes beautifully and has a unique style about her, so please say hello to the wonderful Margot Tries the Good Life:
About 9 months ago, I decided, rather on a whim to be honest, to write a blog. A blog about moving to the countryside. Well it seems that leaving suburbia for the country is still one of THE most fashionable things to do and our dear friends, Tom and Barbara, left us in our leafy London suburbia to expand their one dog to two dogs, a donkey and several acres of vegetable garden in the country. Not one to be outdone, I told my darling husband Jerry, in no uncertain terms, that we just had to move.
That's how Margot Tries the Good Life began and after 9 months of writing and preparing for the good life, we finally moved into our country pad last week. Eeek! A lot of adventures have happened along the way so far and more often than not, I seem to be considerably more calamitous than calm. So in short really, my blog is the result of the musings of a rather batty townie attempting the good life. Trying desperately to keep up with the rural Joneses, my capers chart my transformation from townie to country bumpkin and often include my absurdly patient husband, teenage 4 year old, fearless toddler as well as two rather bonkers cats and a working cocker spaniel puppy named Monty. My main aim each day is to somehow weather the chaos and reach gin o'clock with some sanity intact! I do love a good gin and tonic!
You can follow me @Margotgoodlife on Twitter, on Facebook at www.facebook.com/margottriesthegoodlife or come and have a look at www.margottriesthegoodlife.com I love it when people come over and post comments so please do….am always in need of a bit of a steer in the good life direction!
If you have never paid a visit to Margot's blog then please pop across and have a read, and don't forget all the lovely linkers below.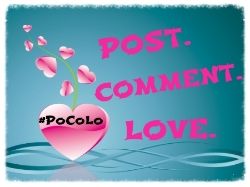 <div align="center"><a href="https://www.vevivos.com/post-comment-love" title="Post Comment Love"><img src=" http://i1322.photobucket.com/albums/u568/ToriWel/4e4a1bf6-07cb-494b-b06e-f959b1fe1311_zps654d027a.jpg" alt="Post Comment Love" style="border:none;" /></a></div>