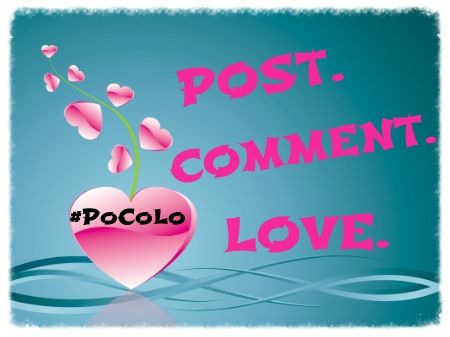 Wow, the end of July – where on earth is this year going?!  After a couple of nervy weeks for Grace at her new school, she has now broken up but I have to say that she has done very well starting a new school so late in the academic year. She has also earned 'star of the day' and at Sports Day was given one of four friendship and helpfulness certificates – we were very proud.
The house is getting there and, with Grace away for most of next week, I am looking forward to being able to finalise on getting this place box-free! I am really enjoying it too. I have entered the MoneySupermarket challenge 'Home Improvement Hero' using £50 to turn one of our spare rooms into my first ever home office – I am so excited to show you what I've done.
I have run four linkys this week – including my two, Magic Moments for The Olivers Madhouse and Wednesday Words for Crazy with Twins, plus written a guest post for her. It's all been a bit manic so I sincerely apologise if I haven't got round to you – I didn't finish PoCoLoing until Wednesday just gone!
If you are a regular here then it would be great if you spread the #PoCoLo word. However, if you are new here then welcome! Post Comment Love is all about sharing posts which you have written this week which just haven't got the attention they deserve and, with them all in one place, we can help each other share the comment love. This is one of the easiest links EVER. You don't have a 'special theme' to have to write about, the post can be personal, sponsored, a photo, a review, a competition, your own linky, something you've linked to a linky….WHATEVER you like – it's one you've already written this week! If you want some publicity and attention, then you are in the right place!
The only rules are that you comment on at least two of the other posts in the link (maybe the one above and one below yours?!) and then spread the #PoCoLo about this link up on Twitter.  The post you link up has to have been written in the last week.  The link will go up every Friday at 6.30am and close on Sunday evening at 8pm.
Remember, the more people who link up, the more attention your post is likely to get so please spread the Post Comment Love word and #PoCoLo.  Leave your Twitter handle and link entry number below if you would like a shout-out on Twitter (I'll probably tweet you anyway but if I don't get round to it then I'll make sure I tweet the ones in the comments). Also, don't forget to display the PoCoLo Badge (code below), again the more people who see it, the more attention your lonely post will get.
I have a list for the Newbie Showcase running into January 2014!  If you would like to be featured then please email me at vickywelton@hotmail.com so I can put you on the rota. Remember, your blog needs to be under a year old to feature.
I would like you to welcome this week's Newbie Showcase Charly Dove from PODcast. We met this year firstly at the MAD finalists day at Legoland where she was helping out then again – properly! – at BritMums Live where me, Jaime and Charly spent Saturday night having a meal together and talking LOTS! Charly and I travelled back on the Sunday and she had her wrist still in a bandage from a recent operation. Our bags were so heavy and at one point a lovely man helped us! Anyway, enough of me wittering on – over to Charly:
Hi everyone,
First off I just wanted to say thank you to the wonderful Vicky for letting me gatecrash her site.
I'm Charly and I blog at PODcast grappling with a box of frogs. I'm mummy to POD, wife to JD and Founder of a marketing & new business consultancy.
PODcast is a lifestyle blog focused on the best places to visit in Surrey and parenting a toddler. I lived in London for twenty years before moving to Guildford in 2010 – POD was born on Christmas Day that year. Our spare time is spent exploring the delights of Surrey with recent favourites including Loseley Park, Newlands Corner and Hatchlands. Posts that provide a good introduction to POD are the playhouse rules, potty nest and I'm sitting on a chicken.
PODcast lends itself perfectly to my love for photography. This passion has led to this week's launch of What's The Story? – a new photography Linky based on what the story is behind a photograph. To join in all you need to do is share a photograph and describe what the story is behind it. You can say as little or as much as you like about your photograph and you can choose a photo taken at any time.
The last seven months have been incredible thanks to the support of the blogging community. PODcast was nominated for two MAD awards plus we've had Blog Summit, BritMums and a lot of laughs. Even the odd *ahem* snort.
If you fancy saying hello, you can email me at charlydove@podcastdove.com or drop me a tweet @The_Doves. You'll also find me in the usual places – Facebook, LinkedIn, Google+ and Pinterest.
Charly x
Thanks Charly – go across and see her beautiful blog, she is one heck of a photographer. Also, don't forget all the other lovely linkers below.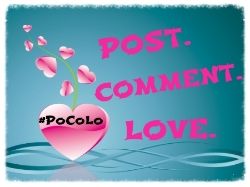 <div align="center"><a href="https://www.vevivos.com/post-comment-love" title="Post Comment Love"><img src=" http://i1322.photobucket.com/albums/u568/ToriWel/4e4a1bf6-07cb-494b-b06e-f959b1fe1311_zps654d027a.jpg" alt="Post Comment Love" style="border:none;" /></a></div>
Copyright protected by Digiprove © 2017 Victoria Welton