I have to tell you something. I have always been pretty useless at making pancakes. One side was always fine – it was when the time to came to flip the pancake that I had a problem!! Well, see this photo of the pancake? I did that! Yep, me. I was so chuffed. But I also have to tell you that I cheated a little. Once one side was cooked, I put the grill on high and put the pan under the grill. It worked! Once the pancake was all cooked and done, I slid it out onto the plate and folded it. It was absolutely yummy and is part of the diet I am following.
So, I would also like to share the recipe for Peanut Butter and Banana pancakes with you.
Ingredients (Makes 3 good-size pancakes)
1 mug of ground almonds
2 ripe bananas
200mls coconut milk
3 free range eggs
Wholeearth organic peanut butter to taste
The Method
Chop the bananas and mix all the ingredients together in a blender to form a batter
Heat some coconut oil in a saucepan and pour some of the batter in to cover the pan – fairly thick amount of mixture
Cook so that one side lifts easily
Place the pan under a high grill in order to cook the other side
Slid onto a plate, fold and serve with lemon and a handful of blueberries
It may be a small thing but it really was a Magic Moment for me. Making a decent pancake without it falling apart AND it being yummy too.
I'm linking up to Magic Moments at The Olivers Madhouse.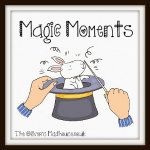 The other reason its a magic moment is because I am joining my first recipe link hosted by A Mummy Too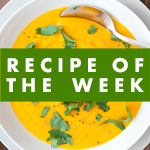 And now my second recipe link hosted by Frugal Family