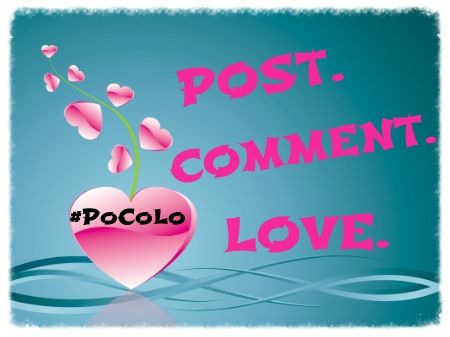 This week saw the start of Shoulder to Shoulder to Day  and we have had such a fantastic response. Emma from Crazy with Twins and Sarah from Mum of Three World have been on the radio AND Emma's husband is also due to be interviewed for television at the weekend. Not only that but we have a fantastic surprise lined up for Emma courtesy of one of the other bloggers. If you would like to contribute towards this then please get in touch with me via email.
I would also like to say congratulations to all of the finalists in the BiB Awards – I am privileged to be a finalist in the Video Category so thank you to everyone who voted for me, I feel totally and utterly honoured. I'm looking forward to meeting you all at BritMums Live.
This weekend has calmed down on the social front for me but now it appears that all is well with our house move – yippee! – so we will have to start the dreaded packing and sorting. I shall be reading and tweeting in between!
If you still don't know what it's all about then Post Comment Love is all about sharing posts which you have written this week which just haven't got the attention they deserve and, with them all in one place, we can help each other share the comment love. This is one of the easiest links EVER. You don't have a 'special theme' to have to write about, the post can be personal, sponsored, a photo, a review, a competition, your own linky, something you've linked to a linky….WHATEVER you like – it's one you've already written this week! If you want some publicity and attention, then you are in the right place!
The only rules are that you comment on at least two of the other posts in the link (maybe the one above and one below yours?!) and then spread the #PoCoLo about this link up on Twitter.  The post you link up has to have been written in the last week.  The link will go up every Friday and close on Sunday evening at 8pm.
Remember, the more people who link up, the more attention your post is likely to get so please spread the Post Comment Love word and #PoCoLo.  Leave your Twitter handle and link entry number below if you would like a shout-out on Twitter (I'll probably tweet you anyway but if I don't get round to it then I'll make sure I tweet the ones in the comments). Also, don't forget to display the PoCoLo Badge (code below), again the more people who see it, the more attention your lonely post will get.
I have a list for the Newbie Showcase running into October. If you would like to be featured then please email me at vickywelton@hotmail.com so I can put you on the rota. I must apologise to a couple of you who have emailed me over the last week for not getting back to you yet – I WILL get to you, I promise!   (Remember, your blog needs to be under a year old to feature)
This week's Newbie Showcase is the lovely PhotoMummy. I remember starting to chat with her on the Newbie forum over at BritMums. She is one of the first bloggers to ask for my help! I felt very honoured. I am also chuffed that she has asked me to host #FBLove whilst she is on her holibobs next week.
Balancing kids,Husband,running a home,working and coping with CFS/ME and trying to unsuccessfully curb her photography addiction
*waves* Hello all I'm PhotoMummy and I'm rubbish at introductions! I'm 30,married to my husband 13 years my senior who I've been with since I was 17. We have two beautiful crazy  Daughters aged 8 and 11. I'm also a step-mum to his two Daughters and a step-nanna too! We live in rural North Warwickshire and share our home with a small zoo. I'm a working Mum,which fits well around the girls and I still get to spend a lot of time with them.I was diagnosed with ME last year. I'm never going to get better but I'm coping. Hobbies include Jewellery making, Fantasy house shopping and collecting Faeries.
I started my Blog in October 2012 and as my name suggests I take A LOT of photos.I wanted somewhere to put them all,and show them off as I'm quite proud of some of them. Also with my foggy brain it's easy to forget things and I figured writing a record down would help.My first post was a Photo of my street for #fmsphotoaday. I originally started using Blogger but shifted over to WordPress in the November as I wanted a better 'look'. I write about anything and everything but mostly about our adventures as a family,Mum stuff and the children,I have done a couple of reviews.I also started a linky which runs fortnightly called #FBlove which helps Bloggers gain likers for their Facebook pages and ultimately new readers for their Blogs.
Twitter- @photomummy
Facebook- https://www.facebook.com/pages/PhotoMummy/239148272879555?ref=hl
So pop over and get a 'snapshot' of what PhotoMummy's blog is all about and, whilst you're at it, visit some of the lovely linkers below: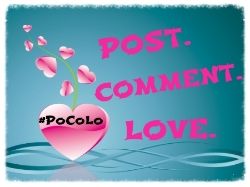 <div align="center"><a href="https://www.vevivos.com/post-comment-love" title="Post Comment Love"><img src=" http://i1322.photobucket.com/albums/u568/ToriWel/4e4a1bf6-07cb-494b-b06e-f959b1fe1311_zps654d027a.jpg" alt="Post Comment Love" style="border:none;" /></a></div>