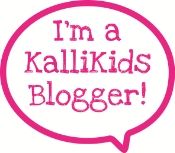 I'm not sure if any of you are aware of Kallikids? They are a fabulous website who share trusted and approved family activities. Currently they are local to Sussex but are starting to roll out nationally – you, the readers, can help with your recommendations on their site which they then approve and then grant their accreditation tick.
Recently I discussed with Sarah Ryman – who blogs over at A Field Somewhere – the possibility of writing a guest post for them.  Which I have done regarding Grace being inspired by the Olympics and taking up ice skating and I am thrilled to say that they are featuring it on their blog this week. My post can be found here.  Whilst you are there, reading my post, why not join up to receive some inspiration about what you can do with your little ones?! It's free!
Kallikids also have Meet Me Days, competitions, newsletters, the ability to find activities by postcode or location and lots of information including a whole host of resources detailing how children learn. A great resource for families.