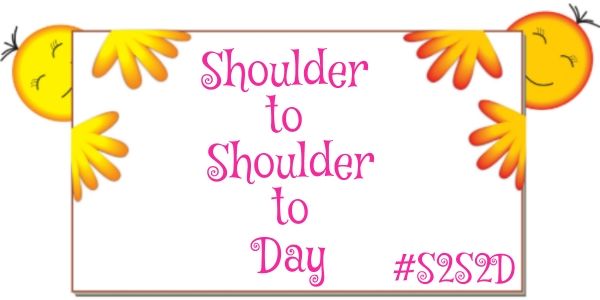 Firstly I must apologise for how long this has taken! There seems to have been interest from everywhere. Facebook, Twitter, my blog post and my email account went on overload! I hope I have included everyone who has wanted to host on the rota but if your name is not there then there is still time to double up but PLEASE email me at vickywelton@hotmail.com and put Emma's Blog Hop in the subject line.
As you already know from my previous post, we are doing one major blog hop from 22nd May to 23rd June to help out one of our fellow bloggers, Emma Day, who is over at Crazy with Twins. She will need lots of cheering up as she will be in isolation due to her radiotherapy.
There will be at least one host per day from 22nd May to 23rd June. These blogs are as follows:
| | |
| --- | --- |
| DATE | Blogger(s) |
| 22nd May | Verily Victoria Vocalises AND Firefly Phil |
| 23rd May | 3 Children and It |
| 24th May | Keynko |
| 25th May | Instinctive Mum AND Secrets of the Sandpit |
| 26th May | PODcast |
| 27th May | Verily Victoria Vocalises assisted by Mummy Glitzer |
| 28th May | MummyPinkWellies |
| 29th May | Make Do and Push |
| 30th May | Mummy of Two |
| 31st May | Mum in the Madhouse |
| 1st June | Lakes Single Mum |
| 2nd June | This Day I Love AND Everyone Else is Normal |
| 3rd June | The Mad House of Cats and Babies AND Life As It Is |
| 4th June | Pinkoddy |
| 5th June | Over 40 and Mum to One and Whiskey For Aftershave |
| 6th June | Mum of Three World AND Single Mother Ahoy |
| 7th June | Up All Hours AND Mums Do Travel |
| 8th June | Welcome to the Mummy Madness AND Jacintaz3 |
| 9th June | Coombemill |
| 10th June | Mum Turned Mom |
| 11th June | Fab Forty Mum |
| 12th June | MSMummyofTwo |
| 13th June | Family Four Fun |
| 14th June | Would like to be a Yummy Mummy AND Hex Mum |
| 15th June | White Feathers and so much more |
| 16th June | Just Pirouette and Carry On |
| 17th June | The Queen Lear Diaries AND Mama and More |
| 18th June | The Mad Mummy Musings |
| 19th June | Red Rose Mummy AND Adventures of a Yorkshire Mum |
| 20th June | Mum of One |
| 21st June | One Hand Man |
| 22nd June | Mummy vs Daddy |
| 23rd June | Verily Victoria Vocalises AND Firefly Phil |
YOUR RESPONSIBILITIES AS A HOST:
On that day you are responsible for all social media relating to the blog hop – it is up to you what you use but if you are tweeting then please use #S2S2D and where possible include @crazywithtwins in your tweet. You are responsible for highlighting any new linkers on your watch and any previous links of your choice. If you want your host post to be the one for Emma then that is fine – you can also link it in the hop, alternatively you can write a separate one and link it up anytime between 22nd May and 23rd June. The blog hop code will be on any previous host's posts. It is easy to get the code – just go to the linkers and underneath it will say in blue 'Get the code here'. Click on that and it will take you to the html that you need to copy and paste into your post. If you have any queries then please email me 🙂
IF YOU ARE POSTING:
The aim of this blog hop is to send Emma some cheerful messages so it is up to you how you do this. Whether it be some beautiful photos or pictures, some jokes, some cheerful news of yours or something you have seen in the media, a drawing or creation by your children. Whatever makes you happy. In the process we should be able to bring a smile to everyone's faces and make the next month a happy place 🙂 (Let's face it…if we can't have sun outside then at least we can have it on our blogs!!). You can link up at any time during the blog hop so there is plenty of chances to write a post. You can even write more than one post if you like! There will be a badge on both my post and Phil's on the 22nd which we would like you to use on your blog and please put it out there! Again use #S2S2D if you are tweeting. Please also promote Emma's JustGiving page for her race for life in aid of Cancer Research UK.
I do hope all that makes complete sense but if you do have any queries then please get in touch with me by email: vickywelton@hotmail.com and put in the subject line 'Emma's Blog Hop'.
Finally, as mentioned previously, I am organising a surprise for Emma which some of you are aware of and have agreed to contribute towards. Please get in touch if you would like to know more.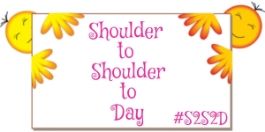 <div align="center"><a href="https://www.vevivos.com/2013/05/22/title-shoulder-to-shoulder-to-day-22-may/" title="Shoulder to Shoulder to Day"><img src=" http://i1322.photobucket.com/albums/u568/ToriWel/811fe3d0-1420-4987-9719-6c146ee76adb_zps87798b9c.jpg" alt="Shoulder to Shoulder to Day" style="border:none;" /></a></div>
Copyright protected by Digiprove © 2017 Victoria Welton