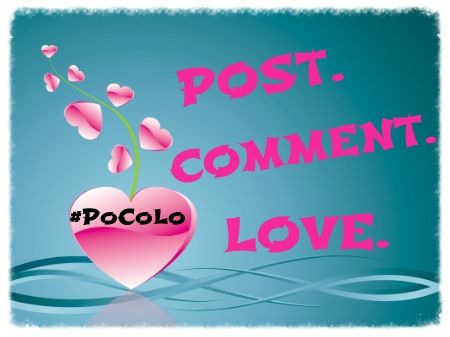 I don't know about you but I am starting to find this blogging malarkey one of the best things I have ever done. With a number of social events looming, I am really looking forward to putting some real-life faces to bloggers who have become so familiar to me. For me, next week sees Mums Show Live (see my post in the the links below) and in just over a month, it's BritMums Live. In the week leading up to it, I shall be hosting the BritMums Carnival. I'm so excited!
To those who are new to this, Post Comment Love is all about sharing posts which you have written this week which just haven't got the attention they deserve and, with them all in one place, we can help each other share the comment love. This is one of the easiest links EVER. You don't have a 'special theme' to have to write about, the post can be personal, sponsored, a photo, a review, a competition, your own linky, something you've linked to a linky….WHATEVER you like – it's one you've already written this week! If you want some publicity and attention, then you are in the right place!
The only rules are that you comment on at least two of the other posts in the link (maybe the one above and one below yours?!) and then spread the #PoCoLo about this link up on Twitter.  The post you link up has to have been written in the last week.  The link will go up every Friday and close on Sunday evening at 8pm.
Remember, the more people who link up, the more attention your post is likely to get so please spread the Post Comment Love word and #PoCoLo.  Leave your Twitter handle and link entry number below if you would like a shout-out on Twitter (I'll probably tweet you anyway but if I don't get round to it then I'll make sure I tweet the ones in the comments). Also, don't forget to display the PoCoLo Badge (code below), again the more people who see it, the more attention your lonely post will get.
I have a list for the Newbie Showcase running into September. If you would like to be featured then please email me at vickywelton@hotmail.com so I can put you on the rota. Remember, your blog needs to be under a year old.
This week's newbie showcase blogger is the lovely Judith Kingston, a regular linker to Prose for Thought. Please give her some support.
Hi there, my name is Judith and I am Dutch. I was planning to remain anonymous, but signed up to WordPress using my full name so I shot myself in the foot a bit there. I am married and have two extremely cute children (The Toddler and The Baby) as well as two black cats who are little hooligans. Before becoming a Mum, I taught English to immigrants and asylum seekers – now I spend my days trying to control a temper I never knew I had, being an appalling housewife and doing freelance translating. I also have the privilege of watching my two children grow and learn and discover the world – perhaps I should mention that too.
I love writing. My ambition has always been to make writing my career, and Secrets of the Sandpit is my attempt to keep going while the children are small and use up most of my time and energy. In Just A Mum I ponder whether writing about my kids is actually helping me in my ambition or not. I have certainly been inspired to write more poetry, thanks to Prose for Thought.
I love languages, especially seeing my Toddler learn two of them at once and through learning to speak discovering life, the universe and everything. Communication Fail talks about my high hopes for his speech and how so far they have been dashed – although there have been unexpected developments too, such as a talking Teddy. I love my Toddler's imagination, and I can't wait to see what my daughter will do once she is old enough, although I adore her just the way she is now.
You can find me on Twitter as @judithkingston (again, anonymity-fail). Also, our cats seem to have got hold of an iPhone somehow and have set up their own Twitter account as @fatcatthincat – come and follow them for a feline perspective on the Sandpit.
So pop over and say 'Goedemorgen' to Judith, and don't forget the other lovely bloggers linking up below:
Like what you see? Then please consider a vote for this blog in the Brilliance in Blogging Awards (BiBs). I have been shortlisted for Innovate, Video and Social Media. The badges are on the top right in my sidebar – just click on them and they will take you to the voting form. Many thanks for your support!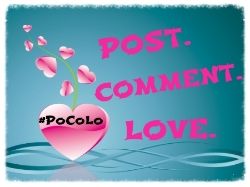 <div align="center"><a href="https://www.vevivos.com/post-comment-love" title="Post Comment Love"><img src=" http://i1322.photobucket.com/albums/u568/ToriWel/4e4a1bf6-07cb-494b-b06e-f959b1fe1311_zps654d027a.jpg" alt="Post Comment Love" style="border:none;" /></a></div>