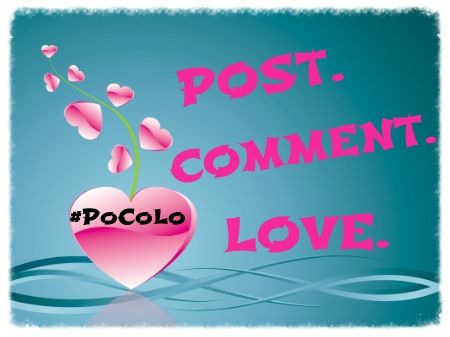 Where is the year going? It seems only a month ago that I was writing about my plans for this year and we are already 5 months in. Although, having said that, an awful lot has happened!
I want to say a massive thanks to the immense blogging community for your support for Shoulder to Shoulder to Day #S2S2D. Emma and her husband have been overwhelmed at how many people have confirmed that they will be in the blog hop. At the moment we have around 32 hosts and another 15 who say that they just want to post.  Details are on the link below if you would like to join in.
Things have calmed down slightly this week but I have no doubt they will take off again next week – and over the coming weeks – with what we have planned!
To those who are new to this, Post Comment Love is all about sharing posts which you have written this week which just haven't got the attention they deserve and, with them all in one place, we can help each other share the comment love. This is one of the easiest links EVER. You don't have a 'special theme' to have to write about, the post can be personal, sponsored, a photo, a review, a competition, your own linky, something you've linked to a linky….WHATEVER you like – it's one you've already written this week! If you want some publicity and attention, then you are in the right place!
The only rules are that you comment on at least two of the other posts in the link (maybe the one above and one below yours?!) and then spread the #PoCoLo about this link up on Twitter.  The post you link up has to have been written in the last week.  The link will go up every Friday and close on Sunday evening at 8pm.
Remember, the more people who link up, the more attention your post is likely to get so please spread the Post Comment Love word and #PoCoLo.  Leave your Twitter handle and link entry number below if you would like a shout-out on Twitter (I'll probably tweet you anyway but if I don't get round to it then I'll make sure I tweet the ones in the comments). Also, don't forget to display the PoCoLo Badge (code below), again the more people who see it, the more attention your lonely post will get.
I have a list for the Newbie Showcase running into September. If you would like to be featured then please email me at vickywelton@hotmail.com so I can put you on the rota. Remember, your blog needs to be under a year old.
This week's Newbie Showcase Blogger is Sara Carvosso. Please go and pay her a visit.
Hi my name is Sara Carvosso ! My blog is Welcome to the Mummy Madness. I am a mum to two children, my son, Pants who is 6, and my daughter Ami who is 9 months! I'm married to an amazing man he is a freelance video producer and has made some funny short films!
I started blogging as a way of documenting my children lives and our hectic lives then realised there is so much more in the world of blogging!  There is this online community where people are happy to comment on and encourage me with things that I write – I was hooked! My husband has been happy since I started blogging in February as I haven't been on Ebay and Amazon buying random stuff  that we don't need!!
I'm currently on maternity leave for another 8 weeks then I have to finish my course to become a qualified nurse (I have four weeks left and then that is it, very scary!!) Our lives are full of surprises and blessings we are always on some mad adventure as a family! I am also a lover of craft and one day may even make clothes. I like the idea but recently fell out with my sewing machine and after a fight (with the sewing machine)  it broke on the floor !!!
Another thing, I'm extremely random and scatty. I'm dyslexic and often don't proof read but have found a love in writing!  I am also always happy to make new friends. Find me on Facebook (or facebox as my mum calls it) 
https://www.facebook.com/WelcomeToTheMummyMadness
 and on twitter as @Sara_Carvosso! So come on and join our crazy journey!!
So go across and pay Sara a visit, or find her on Facebox!! Prefer that name for it 🙂 Don't forget the other lovely linkers below too!
Like what you see? Then please consider a vote for this blog in the Brilliance in Blogging Awards (BiBs). I have been shortlisted for Innovate, Video and Social Media. The badges are on the top right in my sidebar – just click on them and they will take you to the voting form. Many thanks for your support!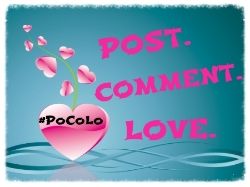 <div align="center"><a href="https://www.vevivos.com/post-comment-love" title="Post Comment Love"><img src=" http://i1322.photobucket.com/albums/u568/ToriWel/4e4a1bf6-07cb-494b-b06e-f959b1fe1311_zps654d027a.jpg" alt="Post Comment Love" style="border:none;" /></a></div>
Copyright protected by Digiprove © 2015 Victoria Welton