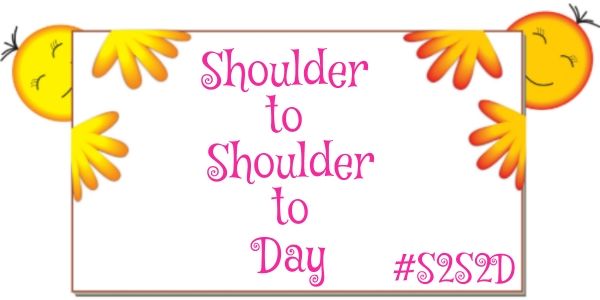 I am here to tell you all about some help that we can offer to one of our blogging friends.
As many of you may know, Emma Day, who blogs over at Crazy With Twins has cancer.
They have found a tumor in the left side of her thyroid and it appears that she has been carrying this for several years and it is believed that it may have spread to her blood vessels and left some cancer cells behind after her surgery. This now means that she needs a particularly high dose of internal radiotherapy.
She will need to spend approximately 5 days in isolation where she can touch nothing (anything she does will have to be thrown away). The worst part is that her body will become radioactive so she cannot go near her husband or her daughter for around 10-16 days and for the twins it will be longer. Around 33 days. Further details can be found in her post here.
So, this is where the blogger community help comes in. Phil over at Fragments from Firefly Phil came up with the suggestion and approached me whereupon we approached Emma.
We would like to set up a blog hop for 33 days called Shoulder to Shoulder to Day. Each day a blogger will head up the blog hop and take the baton from the host from the previous day. You will link your post up in the linky tool and then pass it on. Your post must be something that will cheer Emma up. Some jokes, a happy event, some happy photos or even something that you have read in the news that week that will bring a smile to her face. Phil and I will start it off on 22nd May and finish it on 23rd June. We would like at least another 32 bloggers involved to help Emma get through what is going to be a very difficult time (if we get many more, it will mean more than one host per day). It will mean we will all have a share in helping her out. There will be a badge that you can use to put on your post (or just copy and paste the picture above). If you are the blog host that day, we would also like you to tweet using #S2S2D.
As well as all this, in order to take part, we would like you to contribute to Emma's Just Giving page as she will be taking part in the Race for Life to raise money for Cancer Research UK. What a brave, strong lady she is. The link to her page is here.
If you would like to take part then please either comment below with your details or email me: vickywelton@hotmail.com I will then make sure that you are put on a rota to blog host.
P.S. I would also like to organise a special surprise for Emma but can't tell you on here otherwise she'll see! Please email me if you are interested in taking part.
This post is linked to Jaime's Magic Moments over at The Olivers Madhouse as I believe what we are doing will give Emma lots of those!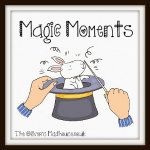 Copyright protected by Digiprove © 2016 Victoria Welton