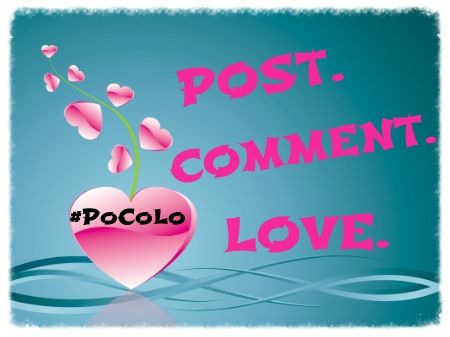 Not only must I thank everyone for linking up last week but I am thrilled at the amount of attention that you gave our newbie showcase blogger – you lovely lot :). Nell told me that she increased her Twitter followers from 80 to 120 and had the most amount of views EVER. I have also had a large number sign up to the rota so thank you so much. More of this weeks newbie shortly.
This link all about sharing posts which you have written this week which just haven't got the attention they deserve and, with them all in one place, we can help each other share the comment love. This is one of the easiest links EVER. You don't have a 'special theme' to have to write about, the post can be personal, sponsored, a photo, a review, a competition, your own linky, something you've linked to a linky….WHATEVER you like – it's one you've already written this week!
The only rules are that you comment on at least two of the other posts in the link (maybe the one above and one below yours?!) and then spread the #PoCoLo about this link up on Twitter.  The post you link up has to have been written in the last week.  The link will go up every Friday and close on Sunday evening at 8pm.
Remember, the more people who link up, the more attention your post is likely to get so please spread the Post Comment Love word and #PoCoLo.  Leave your Twitter handle and link entry number below if you would like a shout-out on Twitter. Also, don't forget to display the PoCoLo Badge (code below), again the more people who see it, the more attention your lonely post will get.
Welcome to this weeks #newbieshowcase blogger, Mary Proctor:
Hi everyone, my name is Mary and I blog at Over 40 and a Mum To One.  I created the blog last October, but only really started posting properly in February this year; whilst my son was suffering with chickenpox of all things.  My son 'aka Monkey' turned 3 in December and started pre-school pretty much every day in January, giving me a little bit of 'me' time for the first time since he was born.
I'm in my mid forties and a full time stay at home Mum living in Oxfordshire, now I have a bit of 'free time' I decided to start sharing my experiences.  I love writing and photography, and most of all my 'Monkey' so the blog offers me the chance to explore hobbies and keep an online diary of the things we get up to.
I also wanted to share thoughts on being an older Mum (not managed to get to this yet!).  I am really enjoying writing my blog and have 'met' some lovely people in the blogging community.  I have learnt loads too, so my 'adult' brain has been switched back on.  I'm a techno dinosaur – had no idea what a widget was until last month (to me it was something in a can of Bitter!!!).
I'm on Twitter as @minnowmep and have a work in progress Facebook page http://www.facebook.com/over40andamumtoone
Today is also Mary's Birthday – so go over, visit her blog, follow her on Twitter and, if you can't offer her cake, then make it comments!! 🙂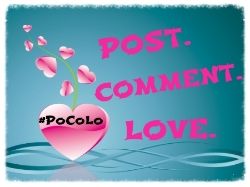 <div align="center"><a href="https://www.vevivos.com/post-comment-love" title="Post Comment Love"><img src=" http://i1322.photobucket.com/albums/u568/ToriWel/4e4a1bf6-07cb-494b-b06e-f959b1fe1311_zps654d027a.jpg" alt="Post Comment Love" style="border:none;" /></a></div>