What is more innovative than a sofa bed? They are fabulous space-saving devices which can turn the spare bedroom into a study,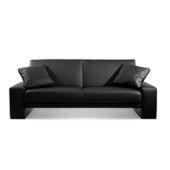 come extra lounge come, well, bedroom! At that they can also turn your lounge into a guest area if you have people over to stay.
We are looking at moving in the not too distant future so the innovation of a sofa bed is one rather important addition to our lot. As we are most likely changing area, it will mean that we would like our family to stay but we don't want to compromise on our living accommodation so this would be the perfect solution.
Tescos have some great deals on some beautiful sofas right now. For example this stylish black number is faux leather and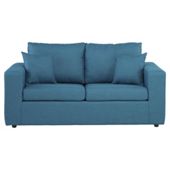 would be a great addition to any modern room.
For a more traditional approach then why not try this beautiful teal number. It has two scatter cushions for added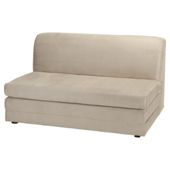 comfort and is deep-filled. It has an easy pull-out mechanism and the bed inside has a foam mattress. Plus the covers are wipe-clean.
Finally, for a more simplistic look then how about a foam fold out sofa in a natural colour which would be a good size and unobtrusive in any room.
Why not pop over to the Tesco site to see the rest of their selection?
Guest Post.